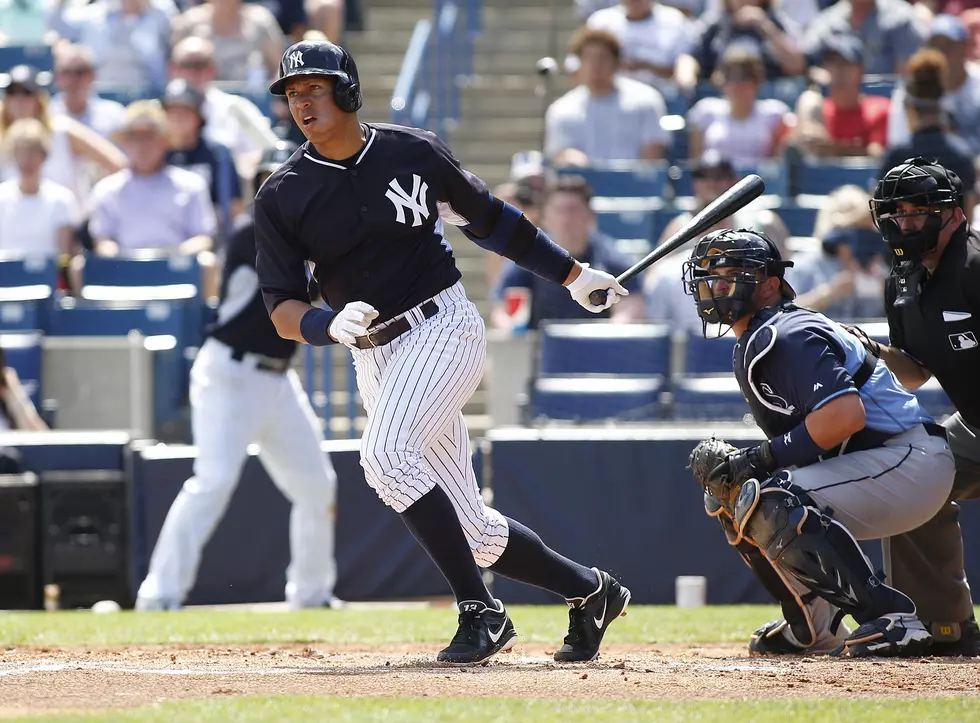 An A-Bomb From A-Rod In Yankees Spring Training
Credit: Brian Blanco, Getty Images Sport
Alex Rodriguez, once again is the focus at Steinbrenner Field in Tampa, Florida.  This time doing something on the field that we hadn't seen in over 18 months.  Hit a homerun.
This is Rodriguez' first homerun since his return from his season long suspension stemming from the Biogenesis case.
Coming into the at-bat, Rodriguez was hitting .400, going 4-10 in spring training thus far.  This being his first homerun since the 2013 regular season, Rodriguez drove the Brandon Workman 89mph fastball in the fourth inning over the left-center fence, giving him his second extra base hit of the spring.
In spring training thus far, Rodriguez has been one of the few Yankee bright spots, especially with the bat.  Should Rodriguez keep up the pace he is at, there is no doubt he will be on this Yankees team, but the bigger issue is can the Yankees count on Rodriguez to contribute on a consistent basis?  Only time will tell, but so far, Rodriguez has been nothing short of impressive.
Also of note was the fact that Rodriguez was starting only his second game at third base.  Although he is expected to be the team's designated hitter if he should make the squad, Rodriguez will be an important factor in order to keep third baseman Chase Headley and possibly even first baseman Mark Teixeira healthy should the team be in contention down the stretch.
It is still early in spring training to critique Rodriguez' performance, but can he consistently hit this way in the regular season, and when it counts the most...in the playoffs?