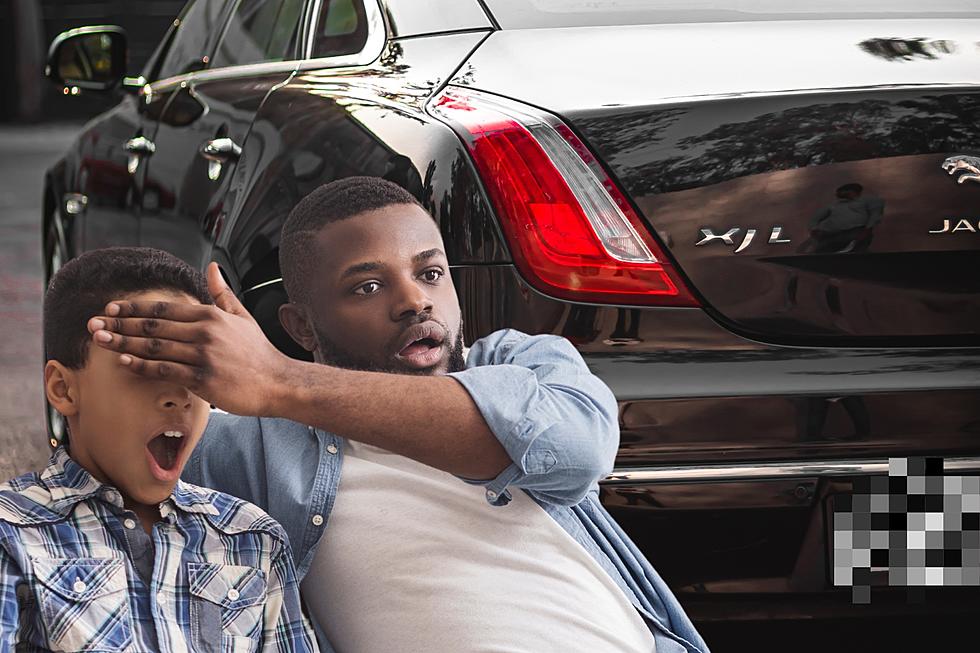 These Banned NYS License Plates Are Absolutely Shameless
Canva
Whenever we see a license plate on the road that isn't a typical plate with random letters and numbers, it's sure to turn our heads. 
Thousands of drivers across New York state are hitting the roadways sporting personalized license plates. Some are witty and clever. Some are downright hilarious. And honestly, some are just plain stupid.
But we've all seen a personalized license plate on the road that made us do a double-take. Maybe it made us laugh, or perhaps it made us wonder why the heck someone would want to brand their car with that.
How Drivers Get Personalized License Plates In New York State
Any registered New York State driver can snag themselves a personalized license plate for their car for an extra $60, plus an annual fee of $31.25 - but there's a catch.
You can't just throw anything you want on your personalized plate. According to the New York state Department of Motor Vehicles, there are several restrictions drivers must abide by when it comes to choosing what to put on their custom license plates. 
Personalized License Plate Restrictions
The DMV states:
"Personalized plates bearing a plate number that represents a word, phrase, expression, or that has a meaning, connotation or format that the commissioner deems objectionable shall not be issued."
This include a wide array of offenses, from a phrase that condones violence or crime to copyright infringement (you can find the full list of restrictions here). But more often than not, drivers whose personalized license plates were denied by the DMV submitted ones that were, well, just plain gross. 
Banned License Plates In New York State
Thousands of New Yorkers tried to outsmart the DMV last year by registering for a personalized license plate that was ruled inappropriate. In fact, over 1,800 license plate combinations ended up being rejected last year after going through their screening process.
Here are some of the most hilarious, crude, and downright dumb personalized license plates denied by New York state in 2022.
Warning: Many of these are NSFW - so watch out for the boss (or your kids)!
65 Obnoxious Banned License Plates In New York State
Here are some of the crude, hilarious, and off-the-wall personalized license plates that were denied in New York state in 2022.