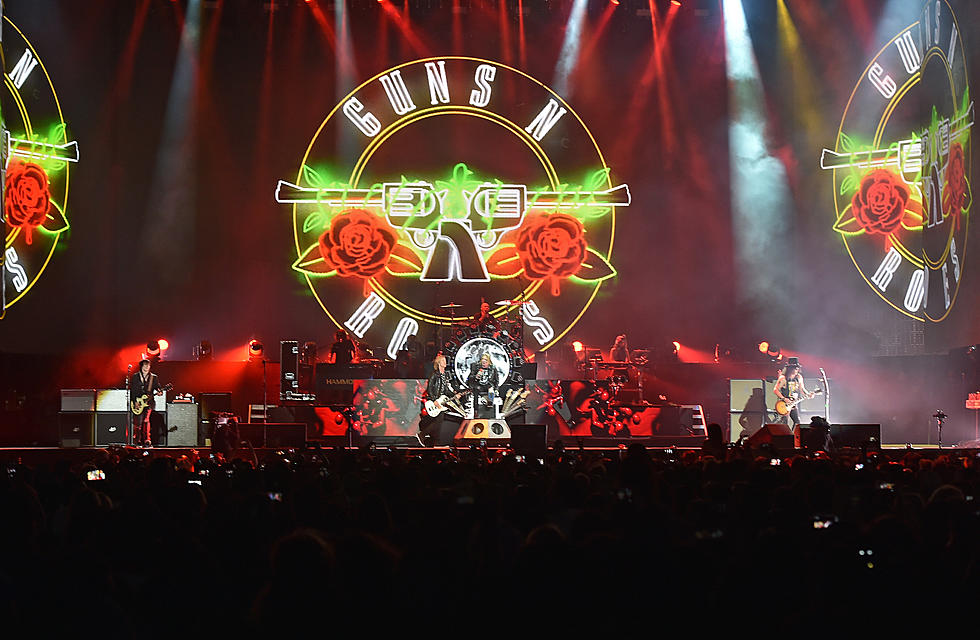 Which Band Will Open for Guns N' Roses in Saratoga, New York?
Kevin Winter
Back in February it was announced that Guns N' Roses would be performing in Saratoga this summer. Today we get word of the support act for the show and, if you are from the Capital Region, you just might know the singer personally.
Axl, Slash, Duff and the rest of Guns N' Roses are only scheduled to play 1 amphitheater on the 2023 North American Tour and they chose SPAC but who will share the stage with them?
Guns N' Roses will play Saratoga Performing Arts Center on Friday September 1, 2023 at 6pm. Tickets for this performance will are on sale now at LiveNation.com and spac.org. Currently ticket prices range from around $100 for a lawn ticket to $1,600 for a Pit Ticket.
Today it was announced that the band Dirty Honey, featuring Niskayuna native Marc Labelle on lead vocals, will be the opening act for this show. Dirty Honey will also open for Guns N' Roses in Charlotte, Lexington and Biloxi.
In September 2021, Dirty Honey opened for the Black Crowes at Saratoga Performing Arts Center. Backstage, Dirty Honey's Marc Labelle revealed how surreal it was to have seen Aerosmith and a bunch of other bands at SPAC as a fan and now he was about to share the stage with the Black Crowes.
Guns N' Roses announced several opening acts for the upcoming North American Tour. In addition to the Dirty Honey dates fans will see Carrie Underwood, The Pretenders, Alice In Chains and The Warning opening in select cities.
In 2016 three of the original members of Guns N' Roses reunited and launched the 'Not In this Lifetime Tour'. That run with Slash, Axl and Duff lasted until 2019. After a brief break the band hot the road on the 'We're FN' Back! Tour'. In essence this lineup has been on a 7 year tour.
These Are the 4 Songs Guns N' Roses Have Never Played Live
Guns N' Roses: A Photo Timeline of Their Famed Career
The 30 Wildest Moments From Guns N' Roses' Use Your Illusion Tour
From Rock in Rio to the Riverport riot, here are the 30 wildest moments from Guns N' Roses' Use Your Illusion Tour.