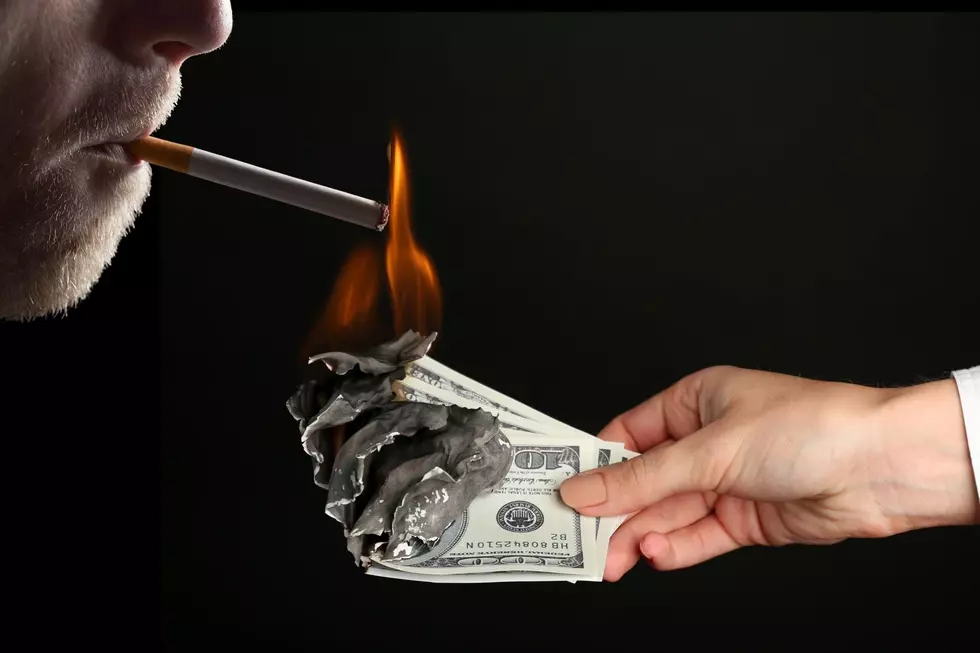 New York Smokers Just Got $100s Worth Of Bad News For 2023
Canva
Governor Hochul announced her $227 billion state budget plan for 2023-2024 on February 1. While there are positive notes like pinning minimum wage to inflation, one proposed change has New York smokers furious.
The average New York smoker will already spend more than $209,000 on cigarettes over their entire lifetime, according to a recent WalletHub study. If one budget proposal passes, that number is going to increase dramatically - making New York the least smoker-friendly state in the US.
New York currently has a state-imposed excise tax of $4.35 per pack of 20 cigarettes; the second-highest in America. In New York City, local laws tack on another $1.50. Combine the federally imposed excise tax of $1.01, and that's a $6.86 tax for City residents and $5.36 for Upstaters. Average state cigarette tax is less than half of NY's, at $1.91.
Prepare to spend more on New York smokes: the Governor's new budget calls for a whole dollar increase in the state excise tax, making it a nation-high $5.35 per pack. Washington D.C. currently has the highest cigarette tax at $5.02.
The CDC says the average smoker smokes 14 cigarettes per day. If that's 70% of a pack, then that means the average New Yorker buying cigarettes would have to pay around an extra $256 per year ($1 per pack) if the tax is raised.
The proposed changes also ban flavored tobacco products, not just vaping products, in an attempt to curb underage users. While the $1 increase would need to be officially approved by the proper state authorities, convenience stores and tobacco sellers are protesting the proposals, saying it will cost them significant business.
Governor Hochul hinted that such a measure was coming in her State of the State address last month. The money raised from the record cigarette tax would help cover the 2023-2024 budget's propose 10% increase in state government aid for schools.
The Top 6 Reasons Why New Yorkers Are Moving Out
Why are so many New Yorkers leaving the state? It has been a popular discussion over the last few years, and an issue that was even addressed recently by Governor Hochul as one we the state needs to fix. The pandemic has certainly influenced the ratio of folks leaving New York versus those moving in, but there are a multitude of reasons why New Yorkers move out. Here are the top 6 according to
United Van Lines.
10 Most Expensive Places To Live In New York In 2022
It's no secret that when you live in New York State, you pay a lot in taxes. Where are the 10 most expensive places to live in our state?
Here were the 10 most expensive places to live in New York State for 2022: