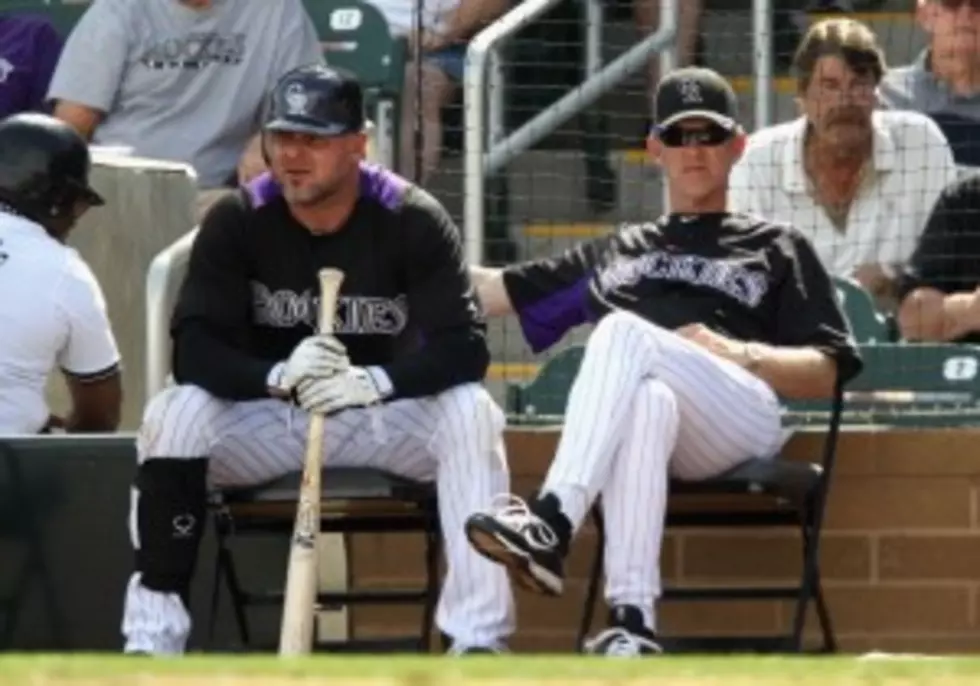 Jim Tracy Stop Crying. Bruce's Thought Of The Day
Goodness. Keep listening to Rockies manager/resident whiner Jim Tracy and you would think Ubaldo Jiminez of the Cleveland Indians comitted some sort of federal offense. Please, Jim, put a sock in it already.
Jiminez was suspended for 5 games yesterday by Major League Baseball for throwing at Rockies Short Stop Troy Tulowitzki. He nailed him in the elbow in the first inning of Sunday's Spring Training Meaningless game. It seems, despite his protesting, that Jiminez was throwing at Tulo. The yak is that Jiminez is unhappy with Tulowitzki and some of his former Rockie teammates for questioning his work ethic when Jiminez was with the Rocks. Fine, let them settle their differences. My issue is with the crying coming from the Rockies dugout and resident hypocrite Jim Tracy.
Tracy said it was the most gutless thing he has seen in 34 years in baseball. Really, Jimmy whiner? The worst?
Hmm... that's interesting, Jimmy Whiner, because many of us remember when you managed the LA Dodgers in 2003 and your relief pitcher hit Mets catcher Mike Piazza in the HEAD! On purpose and in Spring Training, no less.
Worse, while Tracy whines about Jiminez, it was Tracy's gutless relief pitcher and steroid cheat Guillermo Mota who hit Piazza in the bean on purpose. But what happened next added to the gutlessness of Roid cheat Mota.
After the blatant beaning, Mota ran like a little girl into the dugout of his Dodgers before any Met player could grab him. Ran like a 5-year-old. Yet here was Tracy, crying like the girl's mother, saying what Jiminez did was the worst thing he had seen in all his years in the game. His guy got it on the elbow. Mota sought out someone's head and let fly, and then ran off before he could be confronted by Piazza or any other Met.
So while we are innundated with how Jiminez is this and that, and Tracy goes into his cry mode, just remember it was Tracy who watched as gutless Mota hit and ran off 9 years ago in the same Spring training. Now, which was more gutless Jim Tracy?