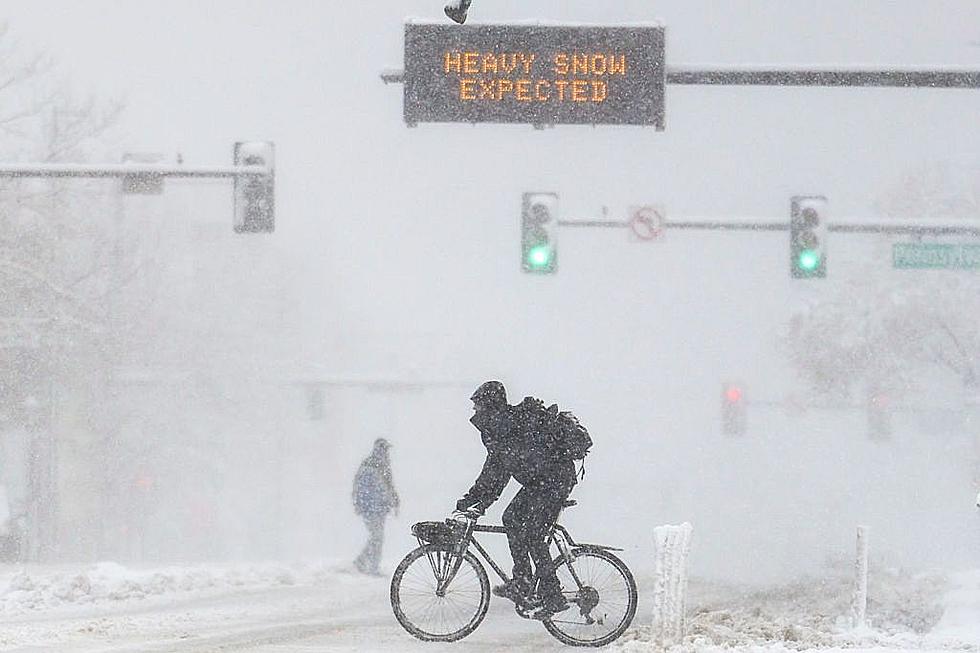 Albany Snow Total Update: Friday Storm To Dump Up To A Foot
Winter storm Oaklee is shaping up to bring our biggest snowfall so far this winter.
If you love snow, this is the best week of the year so far. And if you hate snow, hey, you have had it pretty easy so far this winter!
As far as Albany winters go, we are way below the average snowfall total up to this point. Plus, this week, with temperatures in the 50's we have been having a big winter thaw. All told, we have had it pretty easy this winter and are probably long overdue for the potential snowfall we have on the way to end the week. With just over three weeks of winter to go, is mother nature getting ready to play a little catch-up?
What is the Timing For WInter Storm Oaklee?
Winter storm Oaklee is expected to bring snow late Thursday night and for most of the day Friday. The National Weather Service has issued a Winter Weather Watch for most of the region for 10 pm Thursday through 10 pm Friday.
How Much Snow Will Oaklee Bring To Albany?
The National Weather Service alert is calling for heavy snowfall, with accumulations of 6 to 12 inches expected. Parts of the region could even see an inch of snowfall per hour from 1 am through 1 pm Friday!
So enjoy those mild temperatures today and do a little clean-up around your home while you can cause it looks like winter in Albany is finally ready to get going. Better late than never!
10 Largest Snowfalls On Record In Albany
The 12 Coldest Days On Record In Albany
Albany has the potential to be brutally cold in the winter. These are the most brutal of the brutal, the 12 coldest days on record in Albany history since 1874 according to
weather.gov.
Capital Region Record Snowfall Totals December 2020
December 16th and 17th, 2020 Winter Storm Gail dumped a record amount of snow across the Capital Region. Here are snowfall totals the GNA listeners reported from cities and towns throughout the area.