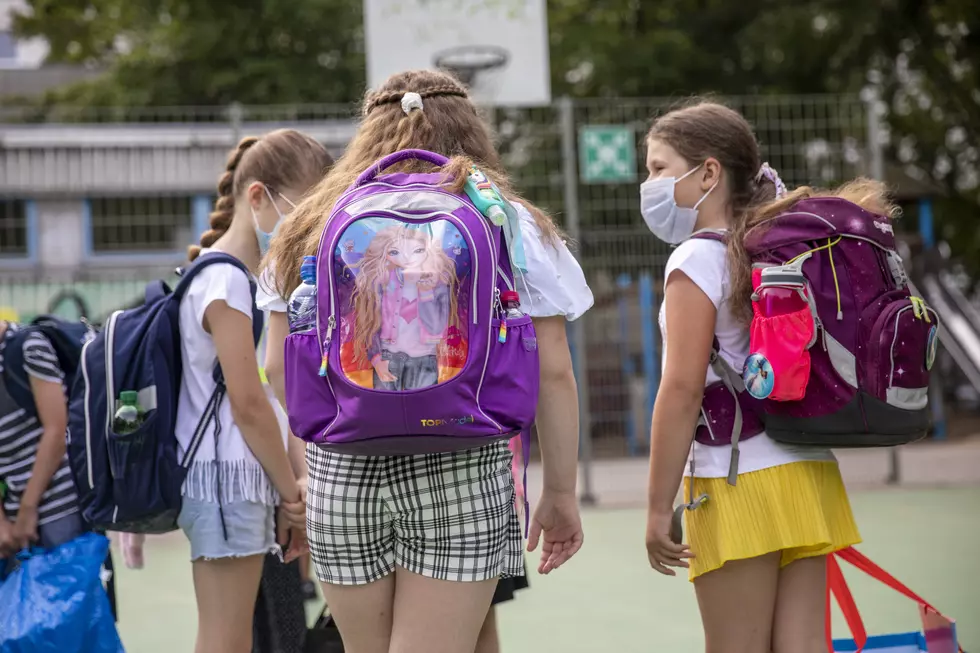 BREAKING NEWS: Mask Mandate Lifted in New York Schools!
Getty Images
Governor Kathy Hochul announced that the New York School mask mandates will end this Wednesday, March 2nd. This means that children can now go to school without wearing face coverings. This also means on the bus, in classrooms, and during recess.
Governor Hochul said that she would make a decision after winter break which ended today. Now masks will not be required by the state in schools but the Governor is leaving it up to the counties and cities with higher rates of COVID-19 if they wish to continue to mandate face coverings in schools. Also, if children and parents feel more comfortable wearing masks in schools, they can wear them. Governor Hochul is encouraging those counties and cities with higher rates of COVID-19 to keep the mask mandates. This includes the Finger Lakes, North Country, and the Southern Tier according to the Times Union.
This comes off the heels of the CDC relaxing mask mandates for indoor venues throughout the country.
Storytown USA's First Season Through Rare Photos Taken in 1954
The Capital Regions 10 Best Breakfast Restaurants [RANKED]
From an omelet with homefries to waffles to a stack of pancakes, these are the 10 best local restaurants to grab the most important meal of the day - breakfast!