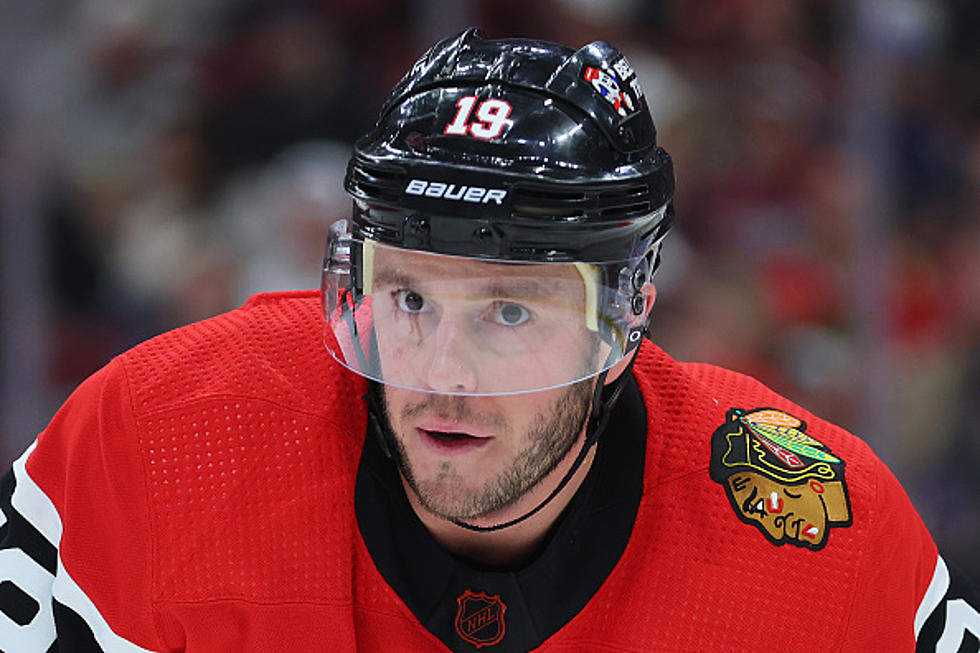 Buffalo Sabres Fans Want the Team to Pursue This Star Forward
Getty Images
The Buffalo Sabres will miss the playoffs for a 12th straight season.
The goods news is that the 2022-2023 season is the best for Buffalo since the last made the postseason in 2010-2011. That's the last time the Sabres won 40+ games, which they accomplished this year.
The future is bright and many fans and experts will be picking the Sabres to make the playoffs and maybe even made a little headway in the postseason for 2024.
Tage Thompson has scored 46 goals and 93 points this season, with an outside shot at 50 goals (two games remaining).
Buffalo has five players or more go over 60 points in one season, since the 2006-2007 campaign in which they won the President's Trophy.
Alex Tuch, Jeff Skinner, Rasmus Dahlin and Dylan Cozens being the other four players who surpassed the 60-point mark.
The Sabres downfall was goaltending. They didn't have the goalie to get them saves when it mattered most, and there was really only two games the entire season that you can say the Sabres goalie stole them the game.
What additions should Buffalo make this summer?
Most fans probably don't want them to change much, but there will likely be a few changes to the roster.
Kyle Okposo, Zemgus Girgensons, Tyson Jost, Vinnie Hinostroza and Craig Anderson will all be unrestricted free agents.
Anderson will likely retire, with his final start being tonight against his former team, the Ottawa Senators.
Hinostroza won't be back and Okposo likely won't be either. Jost and Girgensons seem like the only players there that have a decent chance to being brought back.
As for potential additions, Chicago Blackhawks captain and longtime star Jonathan Toews has been in the news on Thursday. That's because the Blackhawks announced Toews would not be returning next season.
The 3rd overall pick in the 2006 NHL Draft will be an unrestricted free agent this July. He will be 35 years old later this month and while his play has declined a bit, he will be signed and finished his career somewhere else.
Could that be in Buffalo?
Toews makes sense at the right price but perhaps he goes to a team who is a true Stanley Cup contender in 2024. The Sabres are projected to be a playoff team next year, but enough for Toews to come?
He makes far more sense than Buffalo native Patrick Kane did for Buffalo...
6 Best Trades in Buffalo Sabres History
Taking a look at the absolute best trades in Buffalo Sabres history.
Top 10 Most Underrated Buffalo Sabres of All-Time
22 Famous Buffalo Sports Phrases Every Die-Hard Bills and Sabres Fan Knows
Being a sports fan in Buffalo is sometimes like knowing a different language. Here are 22 of our favorite Buffalo sports phrases you already know if you're a huge fan! And if you're new here, here's how to catch up.