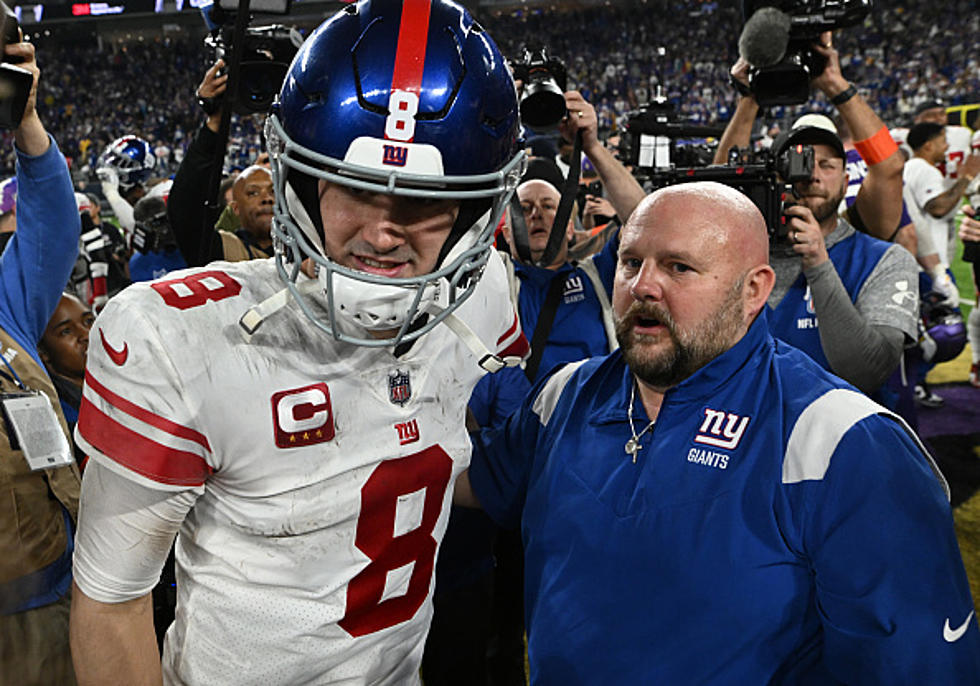 New York Giants' Schedule Leaked! Who are They Playing in 2023?
Getty Images
The NFL's 2023 schedule release event is scheduled for 8PM on Thursday night, but that hasn't stopped NFL insiders from digging around for information before the official release. It appears as though no team had more information uncovered about its schedule than the New York Giants, since as of 5PM on Thursday, their entire 18-week schedule is now public knowledge.
We have the latest updates on who the Giants will be playing in 2023, and where and when the games will be taking place.
---
New York Giants' 2023 Schedule Has Leaked! Here's Who They are Playing...
The New York Post's Paul Schwartz, a friend of The Drive with Charlie & Dan, was able to compile a list of every game the New York Giants will be playing in the 2023 season.
We had already learned that the Giants will have one of the toughest schedules next season, based on opponent winning percentage. All eight teams in the AFC East and NFC East represent the eight hardest schedules in the league next year, as teams from the two divisions will be playing one another one time each, in addition to their divisional games.
For the Giants, however, the difficulty extends beyond their opponents. Check this out from Warren Sharp:
So, the Giants have one of the toughest schedule of opponents in 2023, AND will have to play a large portion of the first half of the season away from MetLife Stadium. Things will certainly not be easy for Brian Daboll, Daniel Jones, Saquon Barkley and company this upcoming season, at least to start.
With that being said, let's get into the schedule. Scroll below to see every game on the schedule for the New York Giants in 2023.
New York Giants' Schedule Leaked! Here are Their 2023 Opponents
The New York Giants' 2023 schedule has leaked hours before the official NFL schedule release, and here is every game that Big Blue will be playing next year.
New York's New 'Primetime Players' Face Tough Test in 2023 Schedule [LIST]
Expectations are high for the New York Jets in 2023, and their schedule won't make things easy as Aaron Rodgers & Company chase a playoff berth.
Road to a Buffalo Bills' Super Bowl Won't Be Easy with 2023 Schedule [LIST]
Led once again by star QB Josh Allen, the Buffalo Bills continue their pursuit of a Super Bowl in 2023, but their 2023 schedule has plenty of road blocks ahead.