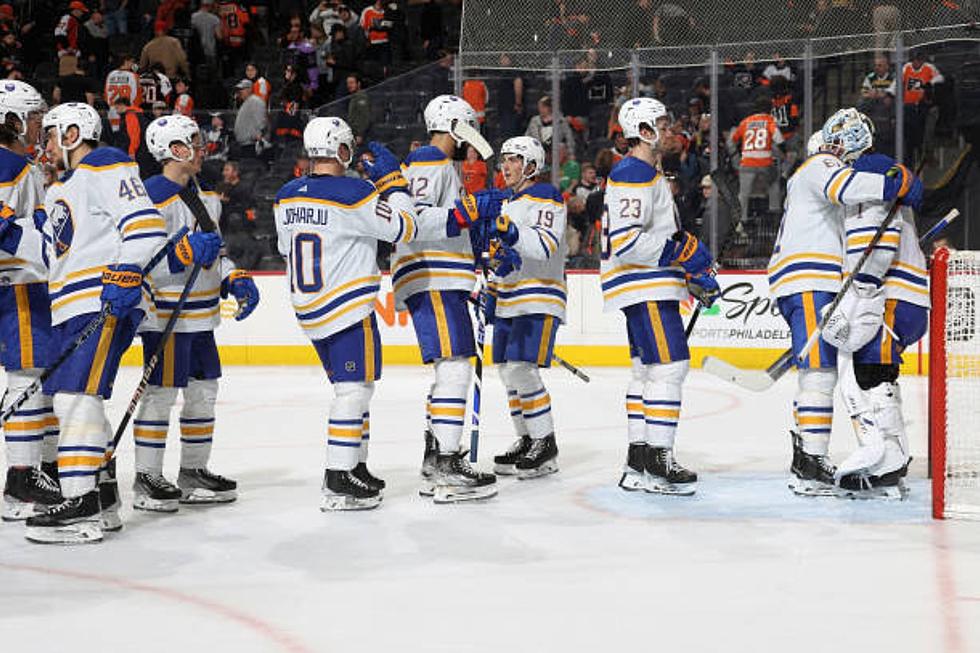 Which Country Songs Made The Sabres' Travel Playlist?
Getty Images/Canva
If you played sports in high school, some of your best memories are probably jamming to your favorite songs on the bus on the way to away games. There's something about listening to the perfect song with your teammates to get everyone hyped and ready for battle. 
Or, if you were more of a headphones-on kind of player, a song that could relax you and put you in a calm state before you hit the ground running. 
The Buffalo Sabres are no exception. When the players' goal songs were revealed during the pre-season, bars all over Western New York blasted them on repeat.
We're sure the latest playlist that the Sabres released will have the same effect on fans. 
Buffalo Sabres Reveal Their Travel Playlist Must-Haves
Now we get to see what songs pump the Sabres up on the road. Players were asked which songs are their favorite to listen to while traveling to away games, and just like their goal song picks, they were full of surprises. 
Of course, you have some rap and pop classics in there, and a few deep cuts that raised some eyebrows (Ed Sheeran?). But the best part about the new playlist is the realization that many of their most popular players love country music!
We can definitely see these songs fitting in on our own spring and summer playlists. They'd be perfect for a spring or summer road trip, at a backyard barbeque, or tailgating before TOC or a country show at Darien Lake.
Keep scrolling for some of the Buffalo Sabres' best and most surprising country music picks for their road trip playlist.
Country Songs The Buffalo Sabres Love
These country songs on the Sabres' road playlist can inspire your own.