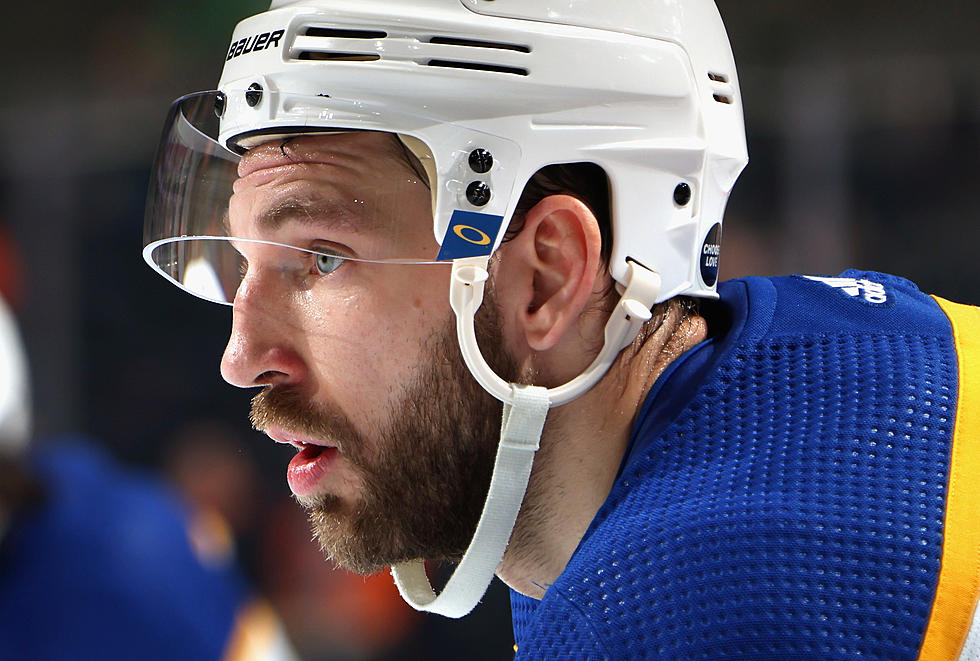 7 Moments We Want To Erase From Buffalo Sabres' History
Getty Images
Over the last 53 years and counting, the Buffalo Sabres have had some unforgettable moments -- and not necessarily in a good way.
One of the scariest moments in Buffalo Sabres history happened with very few people around, and it's crazy to think that it was over 25 years ago now. 
The Buffalo Sabres and the Boston Bruins had just finished their morning practice ahead of the game scheduled for that evening. Shortly after both teams had left the ice, the arena's original Jumbotron came crashing down. 
The Jumbrotron was being remotely moved when the crash occurred and thankfully, nobody was injured as a result of the crash. 
While everyone was ok, the game was postponed to clean up the 20-ton Jumbotron. 
It's one of the craziest things to happen in Buffalo Sabres history, but it's not the only thing we've been shocked to see. 
Take a look at the 7 worst moments that have left us frozen below. 
7 Moments We Want To Erase From Buffalo Sabres' History
These moments hurt our souls, made us cry, and we wish they never happened...but now that they have, we will never forget them.
Some moments are worse than others, but they all permanently take up space in our brain. We'll never forget them.
Top 50 Summer Restaurants in Buffalo and Western New York
Check out some of the best spots for food and drinks this spring and summer across Western New York!
Worst 21 Jobs To Do Hungover In Buffalo, New York
Everyone's been there...but Western New York has decided that these jobs are the worst ones to attempt to do hungover. You probably would be better off just calling off from work.
Top 10 Sports Bars In Buffalo
Looking for a place to watch the Bills' games this year? Check out the Top 10 Sports Bar in Buffalo according to Yelp!