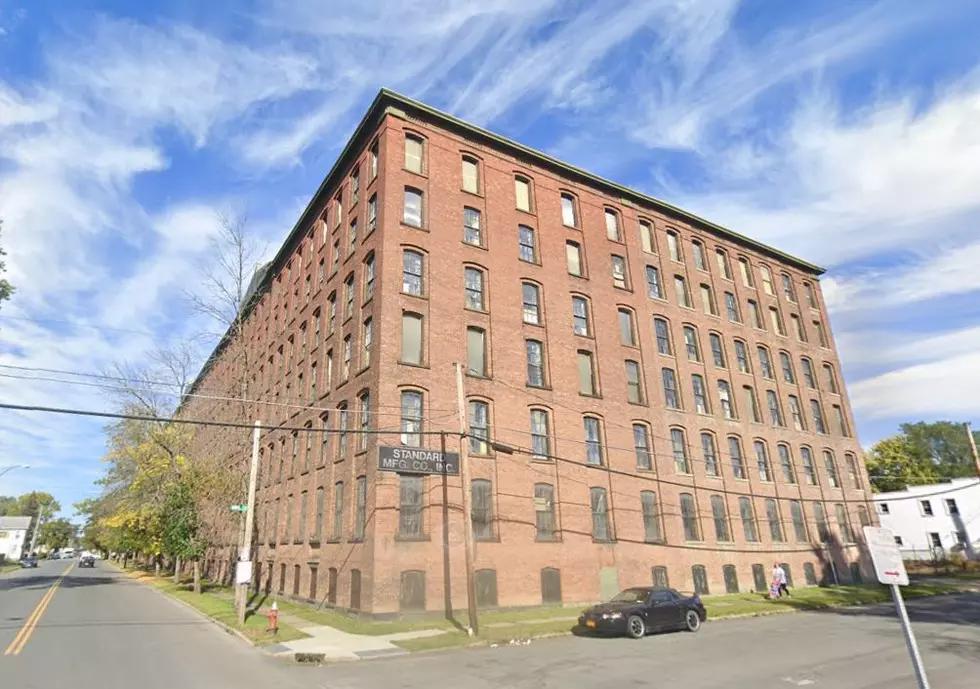 1880s North Troy Shirt Factory Becoming a $60 Mil Apartment Complex
google maps
There is new life scheduled for an old building in Troy. The massive block-long old factory that was built in the 1880s will become a state-of-the-art apartment complex to the tune of sixty million dollars.
The Brick Building is Massive!
It was the former Standard Manufacturing Building located at 750 Second Avenue. This is a six-story, 246,000-square-foot building that takes up a full block between 120th and 121st streets!
What Was Manufactured in That Building?
Originally the building was known as the Lion Factory when it was built in the 1880s. United Shirt & Collar Company ran its operations out of the building until the 1940s. At the time, they were one of the largest shirt and collar manufacturing companies in the entire world.
Why is it a $60 Million Project?
Initially, the total cost to convert the building into an apartment complex was about fifty-two million but the contractors have to install a geothermal heating and cooling system underneath the parking lot according to the Albany Business Review. The building is also historic so they need approval from the state Office of Parks, Recreation, and Historic Preservation.
What Will Be Built Inside This Massive Building?
The plan is that there will be 151 apartments with 111 of them one-bedroom, 37 two-bedroom, and just 3 three-bedroom apartments. It will also house 8,800 square feet of commercial space that will be on the first floor. There is a shirt company that has space on the second floor and if they decide not to lease, they hope to put a daycare on the second floor.
They hope to start full-blown construction in early July. They say renovations will take about eighteen months.
Larry Regan who is the president of Regan Development Corp. in Westchester County said this of the project:
We're very excited. We worked very closely with the city on this. This is a deal that I think everyone is looking to see if we can assist in that 2nd Avenue corridor to improve the quality of life for the folks up in Lansingburgh.
Vacant Since 2005, See Inside this Abandoned Apartment in Troy
Known as the John P. Taylor Apartments, this was a public housing complex along River Street in Troy. The buildings were built in the 1950's and have become part of the Troy skyline. They were last used in 2009 and have since fallen into disrepair due to vandals and neglect.