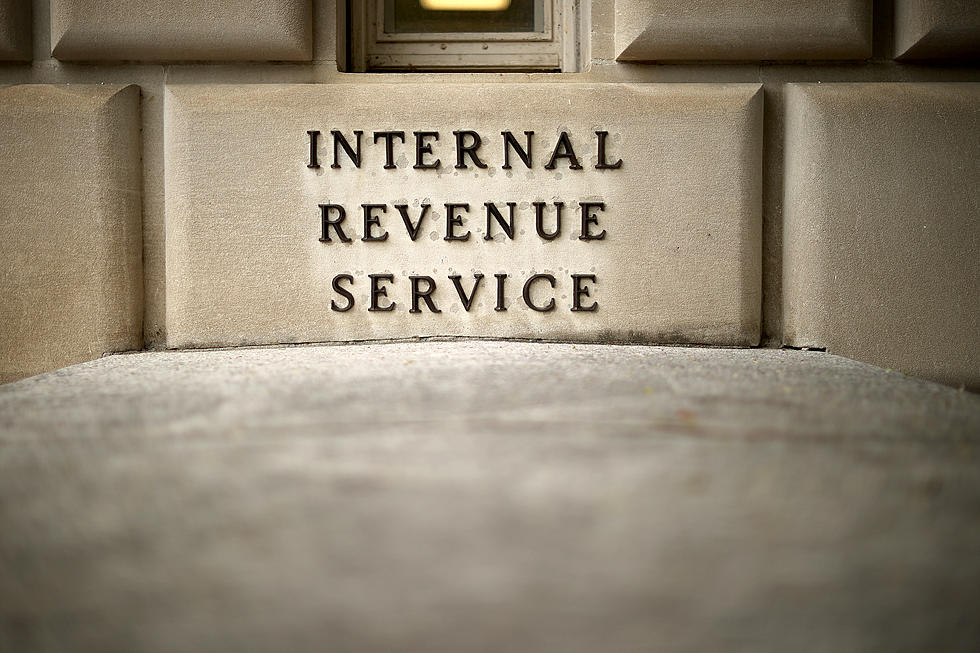 77,000 New York State Residents Are Owed $900 from IRS! Are You One?
(Photo by Chip Somodevilla/Getty Images)
If someone owed you $900 you probably wouldn't wait 3 years to collect it. What if the IRS owed you money? The government agency is sitting on over 1 billion dollars and they want New York State residents to have what is rightfully yours.
Let's see if you are eligible to receive nearly $1,000 in refunds.
Last week the Internal Revenue Service revealed that more than $1.5 billion dollars of unclaimed income tax refunds are ready to be paid to 1.5 million U.S. citizens but funds can't be paid out until these individuals file their 2018 1040 federal tax form.
There are an estimated 77,000 New York State residents that could qualify for a $900 refund! That is nearly $80 Million in unclaimed refunds for New Yorkers! You still have time to claim this money but that window is starting to close.
According to the IRS, if a federal income tax return was not filed, you have 3 years to claim a tax refund. If you don't file a tax return within three years, the money becomes the property of the U.S. Treasury and nobody wants that.
This means, if you have not filed your 2018 federal return, New York residents have until Monday April 18, 2022 to do so. Taxpayers living in Maine and Massachusetts have until April 19, 2022 due to Patriots Day. Make sure the tax return is postmarked  Monday April 18th.
The IRS wants to help people who are due refunds but haven't filed their 2018 tax returns yet," said IRS Commissioner Chuck Rettig.
Click HERE to get a 1040 Federal form for 2018.
The Capital Regions 10 Best Breakfast Restaurants [RANKED]
From an omelet with homefries to waffles to a stack of pancakes, these are the 10 best local restaurants to grab the most important meal of the day - breakfast!
Abandoned Hoffman's Playland! Once Beloved Place Now Heartwrenching View
WARNING: Under no circumstances should you enter this property. By doing so you risk bodily harm and/or prosecution for trespassing on private property.
Hoffman's Playland was an amusement park in Latham from 1952 until 2014. Even though many of the rides were relocated to Huck Finn's Playland in Albany, Hoffman's holds a soft spot in many Capital Region families' hearts. Take a look at the now-abandoned Hoffman's Playland.
LOOK: Best Beers From Every State
To find the best beer in each state and Washington D.C., Stacker
analyzed January 2020 data from BeerAdvocate
, a website that gathers user scores for beer in real-time. BeerAdvocate makes its determinations by compiling consumer ratings for all 50 states and Washington D.C. and applying a weighted rank to each. The weighted rank pulls the beer toward the list's average based on the number of ratings it has and aims to allow lesser-known beers to increase in rank. Only beers with at least 10 rankings to be considered; we took it a step further to only include beers with at least 100 user rankings in our gallery. Keep reading to find out what the best beer is in each of the 50 states and Washington D.C.