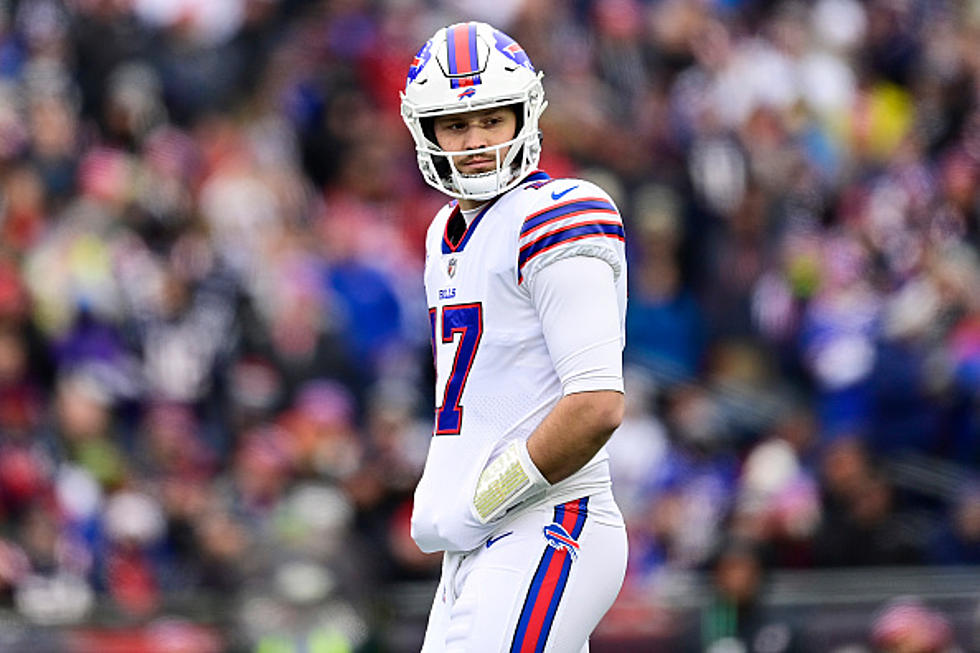 Was This Throw Against The Patriots The Best of Josh Allen's Career? [VIDEO]
Getty Images
It's clear now to everyone that Buffalo Bills quarterback Josh Allen is the real deal. He's solidified himself as one of the best quarterback's in the NFL, and one of the best games of his career (arguably the best) came against the New England Patriots in Foxborough this past Sunday.
The Bills took back first place in the AFC East with a 33-21 win, in a game that saw the Buffalo offense do whatever it wanted against New England. The Bills didn't punt one time the entire game, which is the first time that's ever happened against a Bill Belichick-led team, going all the way back to his days as the head coach of the Cleveland Browns.
Allen had a ton of great throws in the game, but one that stood out above the rest was a throw to wide receiver Isaiah McKenzie.
McKenzie technically didn't secure the catch, but it certainly wasn't because of Allen. On this play, Allen had a Patriots defender in his face, throwing off his back foot, and he put it just over two New England defenders, perfectly into stride with McKenzie's route.
Check it out below; it's the first play in this highlight package.
Allen as a rookie in 2018, compared to Allen in 2021 is night and day. He's become the textbook example of why you draft for projection, not because you're scared of risks. The coaching from Brian Daboll and Ken Dorsey, along with quarterback guru Jordan Palmer, have made all the difference in the world and Allen's mental game is above most others.
He's always had the rocket arm and fire to be great, but the fine tuning has turned him into one of the best players in football.
Top Rated Buffalo Bills Players In Madden 22
Here are the top-rated Buffalo Bills players in this year's version of Madden football.
Top 10 Running Back In Buffalo Bills History
As we get ready for another season of Buffalo Bills football, check out the Top 10 running backis in Bills history.
Top 10 Receivers In Buffalo Bills History
The Bills have had some amazing wideouts. Here are the Top 10 based on reception yards in Bills history.
28 Songs To Play For When You Break a Table
These are the best 28 songs to play when you see someone preparing to take the leap of faith.
20 Most Affordable Suburbs in Buffalo [LIST]