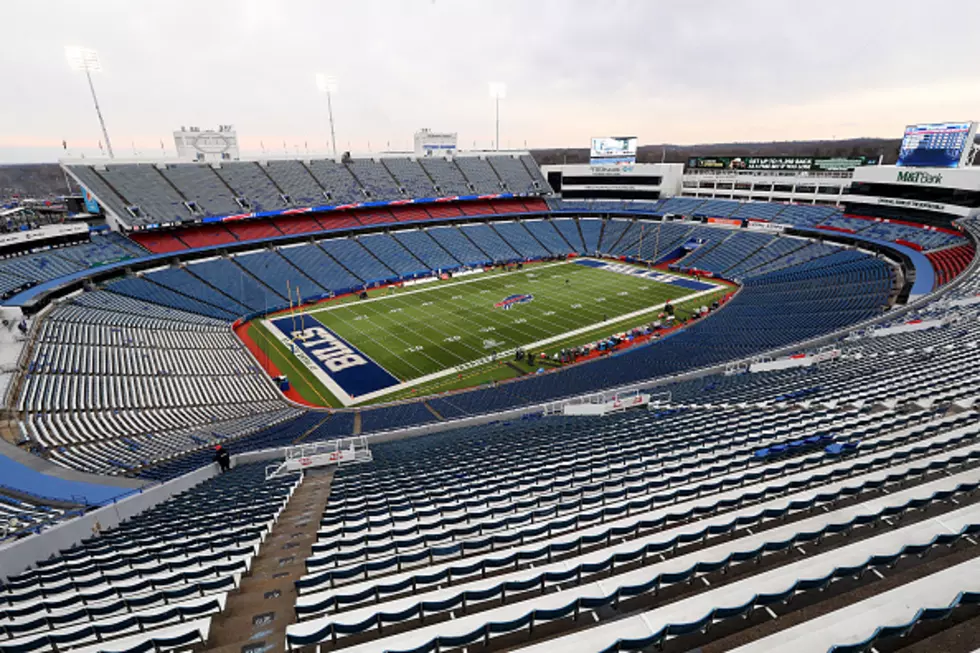 Very Big Increase in 2023 Buffalo Bills Ticket Prices
Getty Images
Sheesh.
That isn't your standard 3% inflation raise there.
The Buffalo Bills have announced that their ticket prices for season ticket holders will go up, on average,12% in 2023. Season ticket holders will have until March 15 to decide whether they are staying or not.
The season ticket base in 2022 grew to over 62,000 members.
There are 6,000 on the Buffalo Bills season ticket waiting list right now.
The Bills expect 64,000 season ticket members next year.
Last year, 96% of season ticket holders came back.
The cheapest season ticket is $550 and that includes New York State sales tax.
The average season ticket is $1,038.
28 of the 32 NFL teams will increase their prices in 2023.
You can read the full statement from the Buffalo Bills organization this morning here.
A lot of people combat some of the complaining online by making note that Buffalo Bills ticket prices are still a lot lower than some other markets, but that's not exactly comparing 'apples to apples'. The Buffalo, New York average salary certainly isn't the same as it is in major cities.
Vintage Buffalo Bills Gear For Sale
The Buffalo Bills Brick, Starter Jacket and Director's Chair you can buy, but you will pay much more than you probably did in the 1980s and 1990s.
You Can Buy This Custom Buffalo Bills ATV on Facebook Marketplace