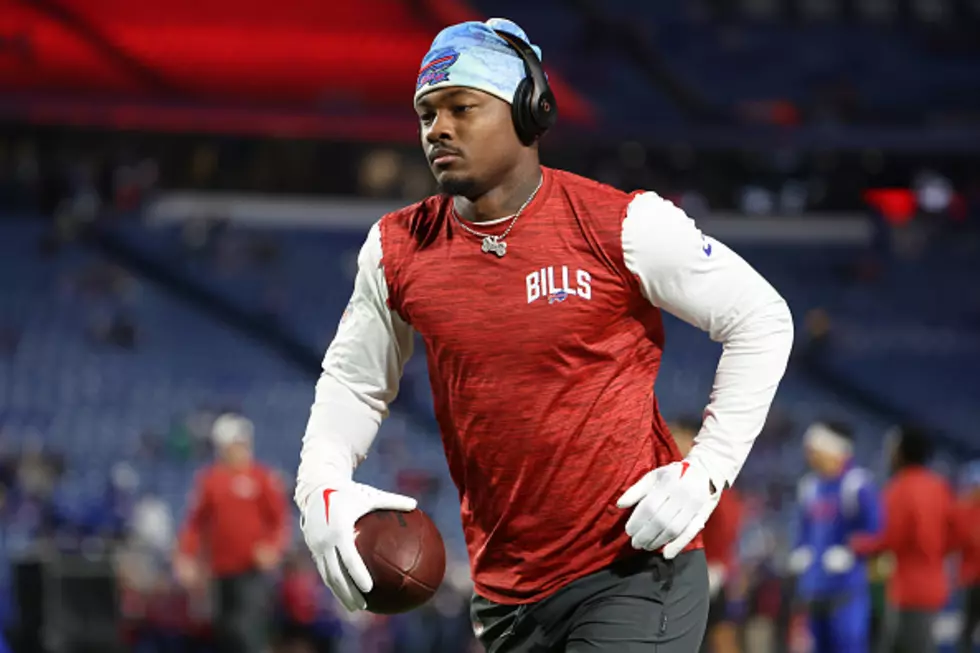 Bills and Stefon Diggs No Longer Follow One Another on Instagram?
Getty Images
If you were hoping for a drama-free start to Buffalo Bills mandatory minicamp, then there's always next year.
On Tuesday, the Bills reported for the first day of practice at One Bills Drive. However, nobody in the media or fans on social media were talking about what happened on the field. That's because of what was going on off the field with wide receiver, Stefon Diggs.
Head coach Sean McDermott announced that everyone was present at minicamp, except for Diggs. When asked if he was concerned, McDermott said "very concerned."
That's when things snowballed on Twitter.
For a very short amount of time, we thought Diggs wasn't there at all. Then we learned from a report by Adam Benigni and Vic Carucci that Diggs was there for his medical testing on Monday but not at the first practice on Tuesday. Then we learned that Diggs was there on Tuesday morning, but left before practice began.
Diggs' agent Adisa Bakari said that Diggs has been in Buffalo and the facilities the past two days, and will be there for the "entirety of minicamp"...even though he was not at the first practice.
Bills quarterback Josh Allen admitted that "internally, they're working on some things." Allen also said that maybe they're not communicating the right way.
What's interesting is that the Bills and Diggs don't currently follow one another on Instagram. I don't know if they did before this but some say yes, they did before at least a few days ago.
It's odd that the team doesn't follow Diggs' account, which has 1.7 million followers. I never checked before this, so not sure if they just never followed one another...
This clearly isn't about money, since Diggs got a big contract extension recently. The team is good, so that's not it either. Something has happened behind closed doors and maybe it all stems from that AFC Divisional round loss to the Cincinnati Bengals in January. Whatever the reason for Diggs leaving the facility before the first day of minicamp, hopefully this gets sorted out and he's back there today.
15 Things You Should Never Do at a Bills Home Game
Things that are a no-no to do at a Buffalo Bills home game.
The Newest Buffalo Bills Jersey Numbers
16 Buffalo Bills With Some Of The Best And Worst Nicknames