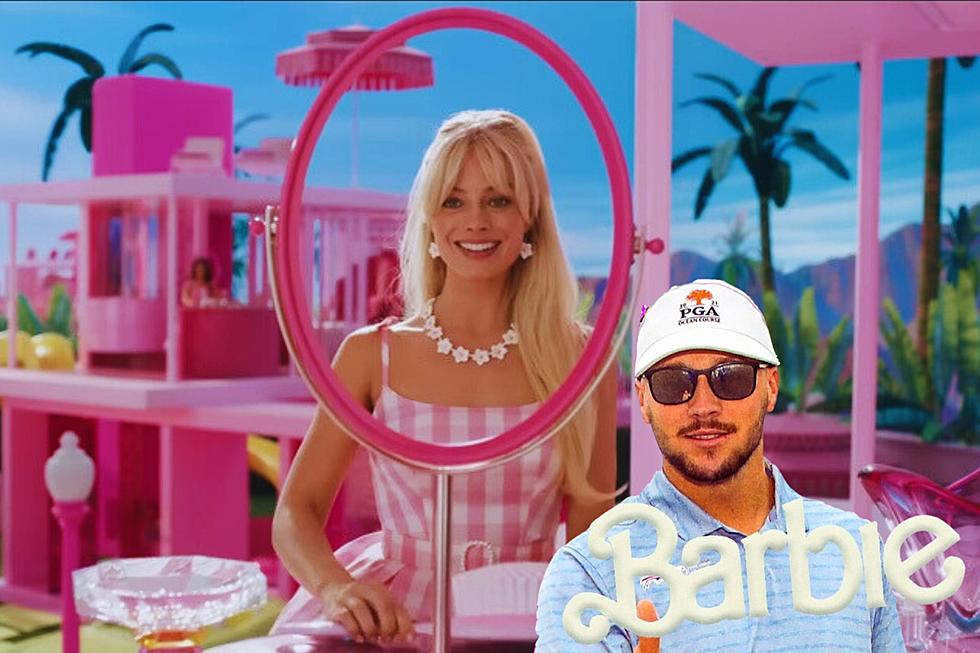 Hilarious! See The Buffalo Bills As Stars Of The New "Barbie" Movie
Twitter via @BuffaloBills/YouTube/Canva
Everyone is freaking out about the upcoming "Barbie" movie - including, apparently, the Buffalo Bills. 
The trailer for the new "Barbie" film directed by Oscar winner Greta Gerwig is going viral all over social media. Starring Margot Robbie as Barbie, and Ryan Gosling as Ken, the Barbie movie is poised to be a mega-blockbuster.
The trailer is hilarious, and people are already dying to see it.
The movie also released a bunch of movie posters featuring the other members of the cast as their prospective characters (including other Barbies and Kens - because we know they're not the only ones out there!). 
When the posters came out, people were shocked to discover that Robbie and Gosling aren't the only big celebrities starring in the movie. Huge names like Helen Mirren, Will Ferrell, Issa Rae, Dua Lipa, Michael Cera, and Simu Liu will also appear in "Barbie" as various characters, including other Barbies and Kens.
The Barbie Movie Posters Have Become A Meme
Naturally, social media users are taking this idea and running with it, creating their own "Barbie" movie-themed posters.
The Buffalo Bills, never ones to shy away from a meme, decided to join in on the fun and mock up their own Barbie posters. And boy, they do not disappoint.   
Buffalo Bills As Barbie Movie Posters
Now this is a movie we'd line up around the block for!
Starring in the Bills "Barbie" movie, we've got Ed Oliver, as a Cowboy Ken who loves his horses…
Tre' White as a Blue Light chugging wrestling champ Ken…
Von Miller as Ken from outer space…
And Josh Allen as, well…himself…because the poster says it all. There is only one Allen.
We think they nailed it.
The real Barbie movie (minus the Bills, unfortunately) hits theaters July 21st.
12 Perfect Valentine's Day Cards For Bills Fans
Show your Buffa-Love with these Buffalo Bills-themed Valentine's Day cards.
Amazing Shirts Any Bills Fan Will Love As A Gift
Whatever your style - classic, retro, funny, or chic - these shirts that you can get on Etsy are way better than the basic Bills merch in the team store.