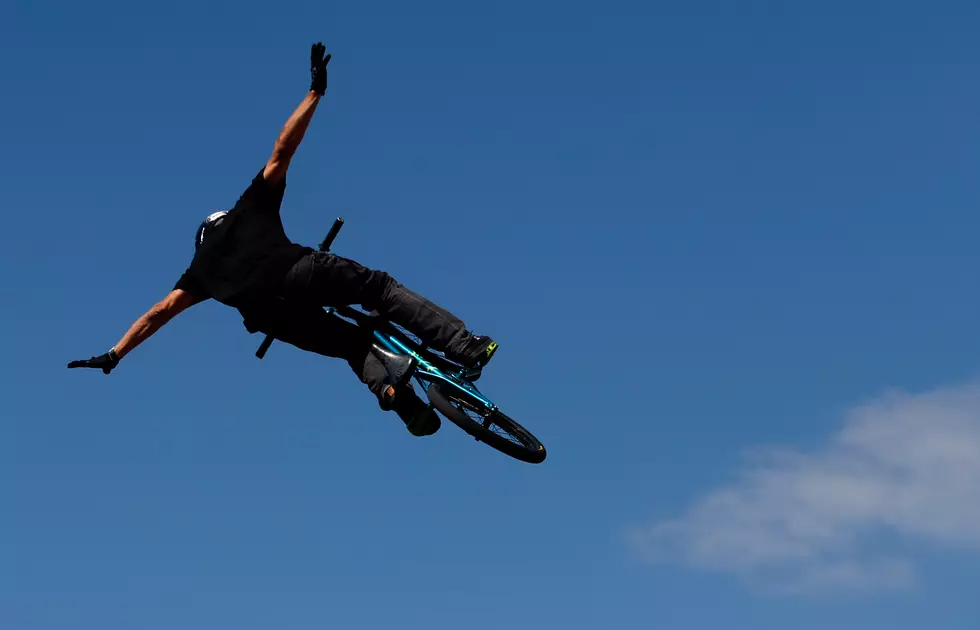 BMX Legend Dave Mirra Dies Of Apparent Suicide
Credit: Jonathan Ferrey/Getty Images Sport
BMX Legend Dave Mirra died Thursday afternoon after his body was found in a truck in Greenville, North Carolina with an apparent self-inflicted gunshot wound to the head. Mirra, 41, leaves behind a wife and two children.
Mirra was a BMX icon. Until Bob Burnquist broke his record in 2013, Mirra had the most X Games medals in competition history with 24; 14 of them gold.
He turned pro at the age of 13 after growing up in Chittenango, New York, where he became noticed by the Haro BMX team. Mirra took the sport to new heights after he won a silver medal in the inaugural Extreme Games in which he competed after suffering a skull fracture, fractured shoulder, and blood clot in the brain when a drunk driver struck him less than a year earlier.
Greenville Mayor Allen Thomas called Mirra "a great friend and wonderful human being who touched the lives of so many around the world with his gift."
"He called Greenville, North Carolina, home and was as humble a guy talking with kids on a street corner about bikes as he was in his element on the world stage. A young life with so much to offer was taken too soon."