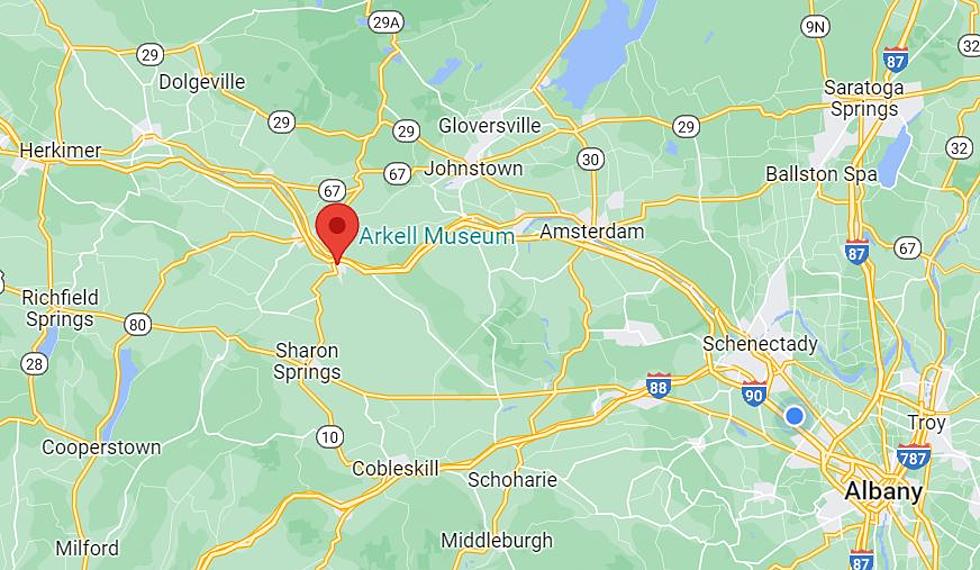 Canajoharie Farm Investigated After Finding 20 Dead Cows! Wait, It Gets Worse!
Google
Drive by any farm in New York State and we assume it's a happy place with animals that are well taken care of. Even if I were more jaded I would not have pictured the deplorable conditions nearly 100 animals had to endure recently in the Capital Region.
81 animals on a farm in Canajoharie and each of them have been removed, some of them were no longer alive when they left.
According to CBS6, 85-year-old Carolee Start has been arrested and ticketed by the Montgomery County Sheriff's Office. Start is charged with torture and injury to animals as part of the Agricultural and Markets Law.  Miss Start allegedly mistreated the animals on her farm and did not properly dispose of dead animals.
The initial contact between officials and Miss Start came on March 30th in response to a complaint of a cow that was in distress on the Smart farm. While the officers were doing their investigation that cow passed away. On a follow up visit, officers found far more negligence.
The investigation is on-going but to date officers have discovered 1 deceased donkey and 20 dead cows. Officials also discovered terribly malnourished animals, alive but hanging on. Here is what they found alive:
8 miniature horses
13 donkeys
40 cattle
All 61 of these animals have been seized and relocated to area farms.
Can you imagine the pain and suffering these animals had to live with. Many of the donkeys and horses were not only underfed but their hooves were in need of attention. So neglected that most of them had difficulty walking.
Carolee Start will need to appear in court at a later date.
Over 20 Animals Rescued From 'Deplorable Conditions' in Oneida County Home After Owner Dies
Over 20 animals living in deplorable conditions were rescued by the Anita Stevens-Swan Humane Society after the owner died. Now they need a new home.
Explore the Old Catskill Game Farm
Let's see what the Catskill Game Farm looks like in 2022.
These 15 New York State Counties Have The Highest Home Prices
Buying home across America is expensive. According to
Realtor.com
, the national median home price for single family homes hit a new record high of $405,000 in March. Where in New York State are the highest home prices?
Based on the most up to date statistics from Realtor.com, these 15 counties have the highest median home prices. Scroll through to see how much they cost and what the largest and/or most expensive home on the market in that county looks like.