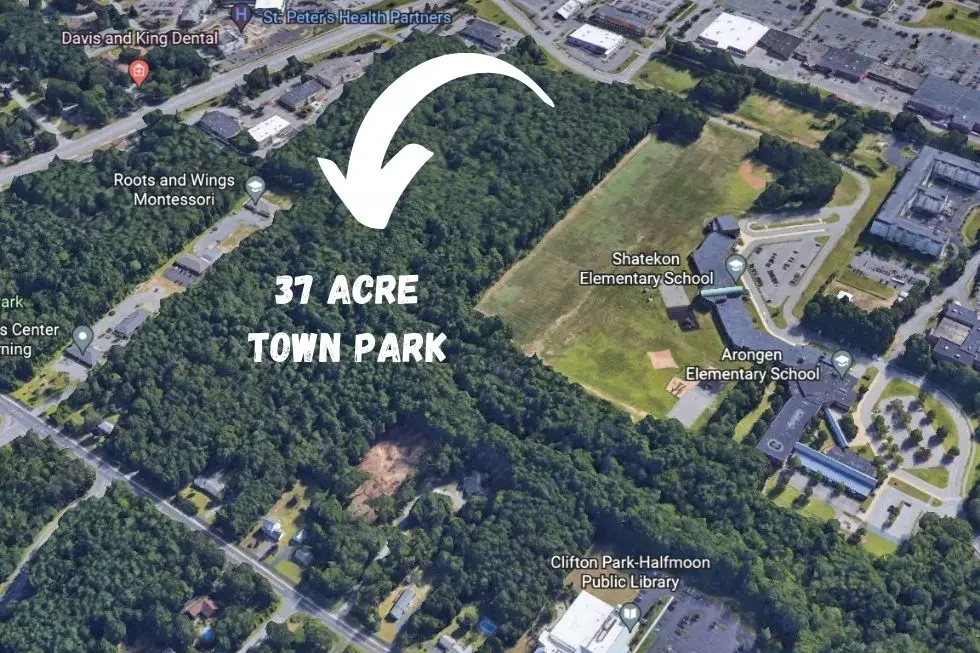 Clifton Park Starting to Clear the Way for 37 Acre Town Park
Google Earth
There is another beautiful park being built in Clifton Park. The thirty-seven acres were purchased from the Shenendehowa Central School District back in 2017. Now the new park will begin construction.
Where is the New Park Located?
The new recreational area will be known as Town Center Park and it is located off of Exit 9 near Moe Road and Maxwell Drive extension to the north of the entrance to Shenendehowa Central School.
What Will Be Part of Town Center Park?
Ultimately the plan is to turn the thirty-seven acres into a park that is centrally located in the town of Clifton Park. It will have trails, an area with open grass, fifty parking spaces, and lighting. The center of the park will be known as "The Glade". This area will be open grass and will be used to host community events by the town according to The Daily Gazette. There will also be a mixed-use trail from Moe Road to Maxwell Drive. Plans were revealed recently for an apartment complex to be built nearby as well.
When Will Town Center Park Be Done?
They will begin the first part of the process soon and that involves clearing trees. Once that is done, the other projects will begin. The plan is to have Town Center Park open by Labor Day, Monday, September 5th, 2022. The project will not be totally done, however. The lighting for the park is delayed because there is a shortage of steel poles. Phase 1 will be complete by this fall.
Check Out the Best Mini Golf Courses in Capital Region & Beyond
The Capital Region and the Adirondacks have a lot of great miniature golf courses to explore. There is nothing like going out for ice cream and some mini-golf on a summer day or night. Check out the coolest and most fun miniature golf courses!