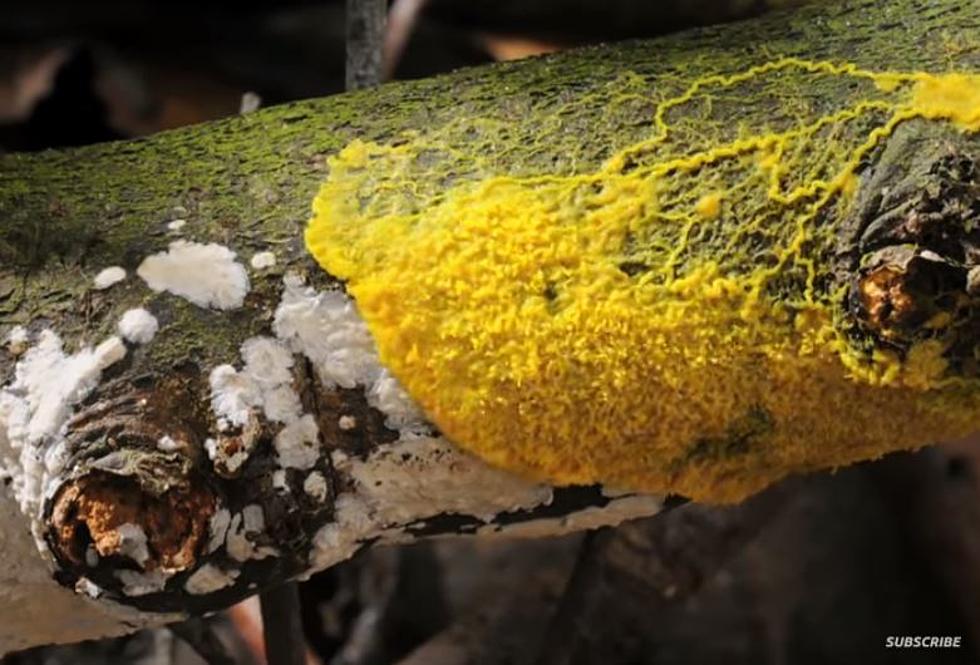 Dangerous? How'd this Yellow Stuff Get on Trees Around the Capital Region?
YouTube.com-BBC
Earlier this year I took a ride to the Peekamoose Blue Hole recreation area in Ulster County. The crystal clear water and lush green trees are as beautiful a destination as any that I have seen in New York State. The spray paint on the trees however were not so nice.
Fast forward to this past weekend when I saw what I thought was more spray paint on trees, this time in my own yard! I did some investigating and have learned that it's not spray paint at all. It's a mouth-less, brainless, oozing thinking thing.
The yellow splotches on trees around the Capital Region is physarum polycephalum, more commonly known as 'slime mold' and it's purpose is to eat and it's diet is dead leaves, bacteria, spores and wood! This stuff has a mind of it's own, yet it has no mind!
According to Science Focus, during research, this slime mold is able to escape from traps and find its way around mazes. This single-celled organism even knows to seek out the most nutritious food! It appears to have some form of primitive memory, yet no one knows quite how it manages this feat.
According to the New York Department of Environmental Conservation, this brightly colored tree hugger is native to New York State and a natural part of the forest environment here. In fact the slime mold helps get rid of dead and decomposing matter. Here is a cool time-lapsed video, from BBC News, showing how it thinks without thinking.
RANKED: Here are the most popular national parks
To determine the most popular national parks in the United States, 
Stacker
 compiled data from the 
National Park Service
 on the number of recreational visits each site had in 2020. Keep reading to discover the 50 most popular national parks in the United States, in reverse order from #50 to #1. And be sure to check with individuals parks before you visit to find out about ongoing, pandemic-related safety precautions at 
www.nps.gov/coronavirus
.
LOOK: Route 66's quirkiest and most wonderful attractions state by state
Stacker
compiled a list of 50 attractions--state by state--to see along the drive, drawing on information from historic sites, news stories,
Roadside America
, and the National Park Service. Keep reading to discover where travelers can get their kicks on Route 66.
Treehouses of New York State
Check out some of the coolest treehouses in New York State