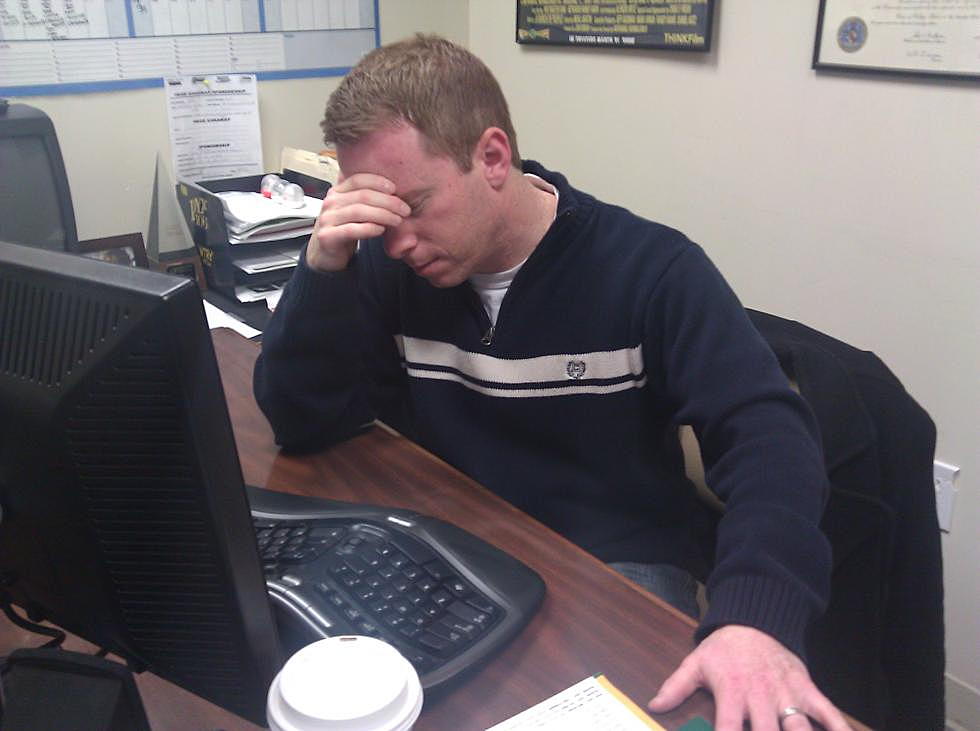 Photo Courtesy, 104.5 "The Team" ESPN Radio
As the Fantasy Football playoffs get ready to kick off this weekend, I've got some good advice for you…..
In other words, go with what got you there.  Play your stars and the guys that took you to the post-season.  Don't start getting cute with your lineups.  Don't play that Wide Receiver that had one good game all season (which was last week).  Just start your guys with confidence and hope for the best.  What you rather have happen: you sit Andre Johnson on a hunch that he was going to have a bad game and have him score 30 points on your bench while Seattle's Ben Obomanu got you 4 points because you thought he was the "sexy" play?  No thanks, I'd rather have the All-Pro in my lineup.
My fantasy football team is done – I didn't make the playoffs.  I know it's ridiculous that I'm the guy that doles out all of the fantasy advice each week so I should be the expert here but all of my moves, trades and research didn't work.  I feel like I personally failed.
Since my team is out, I will offer advice and will now live vicariously through your fantasy team.  Good luck this weekend – I'll be rooting for you!