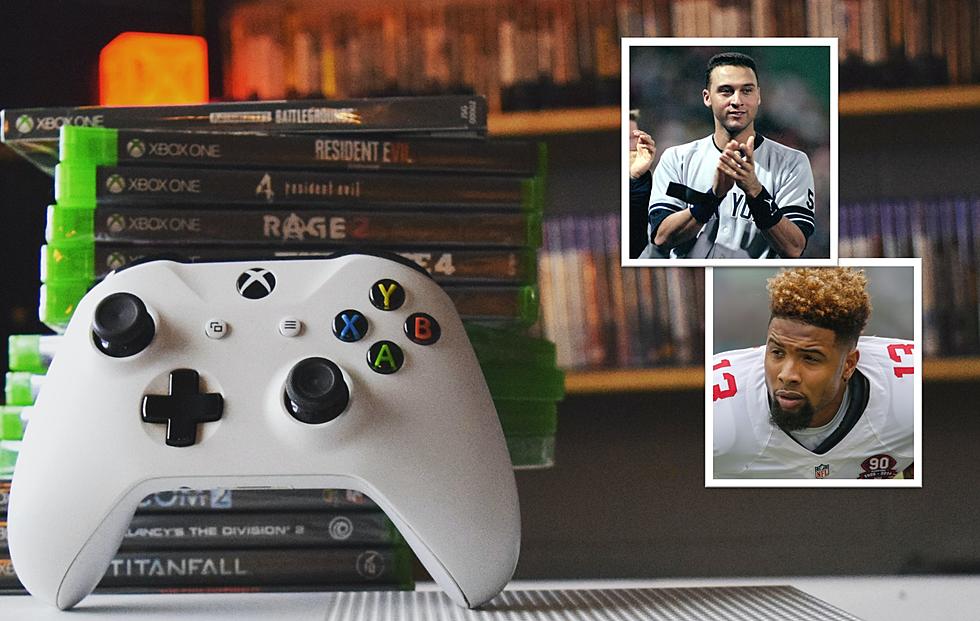 Game On! These 12 New York Athletes Were Featured on Video Game Covers
Getty Images / Unsplash
Being a diehard sports fan involves so much more than simply watching your favorite team play.
You buy the jerseys and merchandise, you play fantasy sports, and you also play sports video games. EA Sports, 2K Sports and other developers have spent millions of dollars creating the most entertaining and life-like games, so players can feel as though they're truly part of the action.
Every sports video game features a cover athlete, an honor that is bestowed upon only the best athletes in every sport. Because of this exclusivity, over the last three decades or so, only a handful of New York athletes have ever been given this incredible honor.
---
These New York Athletes Were Deemed Elite Enough to Be Video Game Cover Athletes
If you've played the Madden football video series, the "MLB The Show" baseball series, or another of the countless iterations of sports video games, there's a chance that you've seen your favorite New York athlete on the game's cover.
This rare honor was recently bestowed upon Josh Allen, quarterback for the Buffalo Bills. Allen was recently announced as the cover athlete for Madden NFL 24, and will appear on a cover that looks like this:
On the heels of learning this news, we went back through video game history, and put together a list of other New York athletes that were honored as the cover athlete for a video game in which their sport is played. A few athletes were so famous that they were featured on multiple video games from multiple development companies, like New York Yankees' legend Derek Jeter.
So, who made the list? Scroll below to find out.
These 12 New York Athletes Were Featured on Video Game Covers
Sports fans from around the globe have purchased, and enjoyed, video games featuring the likenesses of these New York athletes.
Ten Iconic Albany, NY Sports Items Available to 'Buy it Now'
From the Albany Patroons, to the Albany-Colonie Yankees and beyond, these ten incredible Capital Region sports collector's items could be yours right now.