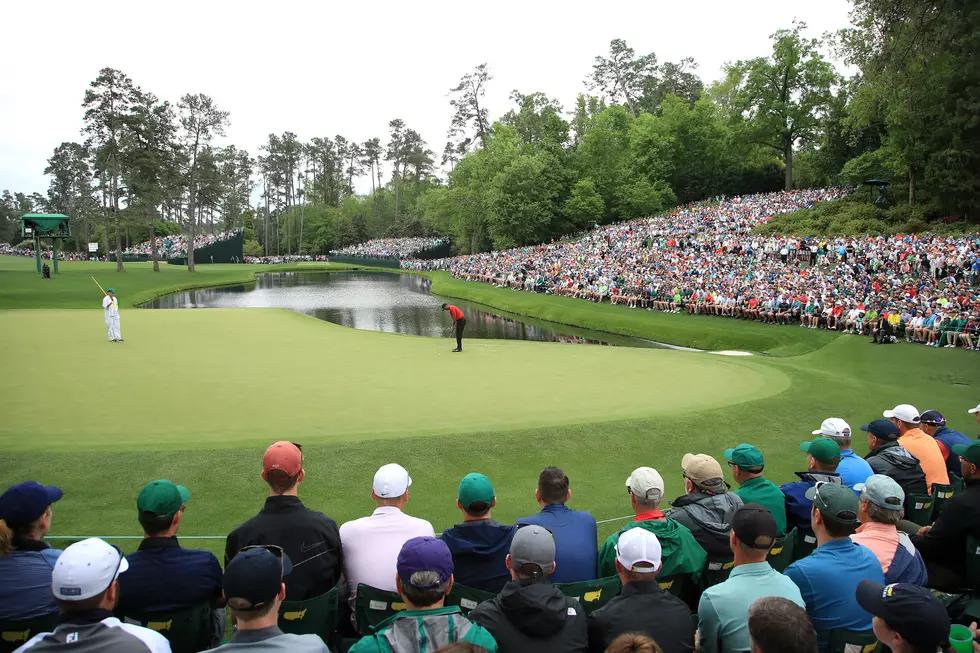 Golf Fans, 'Tees and Taps' in Orchard Park Opened By 19-Year-Old
(Photo by Andrew Redington/Getty Images)
Well, this is going to be pretty sweet!
There is a brand new golf place that golf fans are going to love that has opened up in Orchard Park. It is called 'Taps and Tees' located at 10 Centre Dr, Orchard Park, NY 14127. The cost for the golf simulator 60 dollars per hour!
Hours for 'Taps and Tees' are:
Tuesday-Thursday 11-9pm
Friday and Saturday 11-10pm
Sundays 11-6pm
It is a place that you can go to with all your friends and golf with the simulators and have some drinks at the bar. If you live downtown, you may have gone to a place similar called Buffalo Golf and Social, which, has exploded in popularity.
The most impressive thing about the brand new place called 'Taps and Tees', is that the owner....is 19-years-old.
Owner Tony Tuber of Orchard Park's passion is golf and he actually started by using his father's machine shop and making custom putters for Western New Yorkers. He wanted a place to show his putters and sell them, and then with his family, the business evolved into the addition of the bar and some simulators.
EXTRA: Golfers! There is going to be the first-ever Honor Flight Golf Tournament to raise money to get more Western New York veterans on planes to go visit the U.S. Capitol. The date is set for September 15 at Diamond Hawk Gold Course in Cheektowaga.
Exoctic Pets You Can Own In New York State
LOOK: Stunning animal photos from around the world
From grazing Tibetan antelope to migrating monarch butterflies, these 50 photos of wildlife around the world capture the staggering grace of the animal kingdom. The forthcoming gallery runs sequentially from air to land to water, and focuses on birds, land mammals, aquatic life, and insects as they work in pairs or groups, or sometimes all on their own.
LOOK: 30 fascinating facts about sleep in the animal kingdom