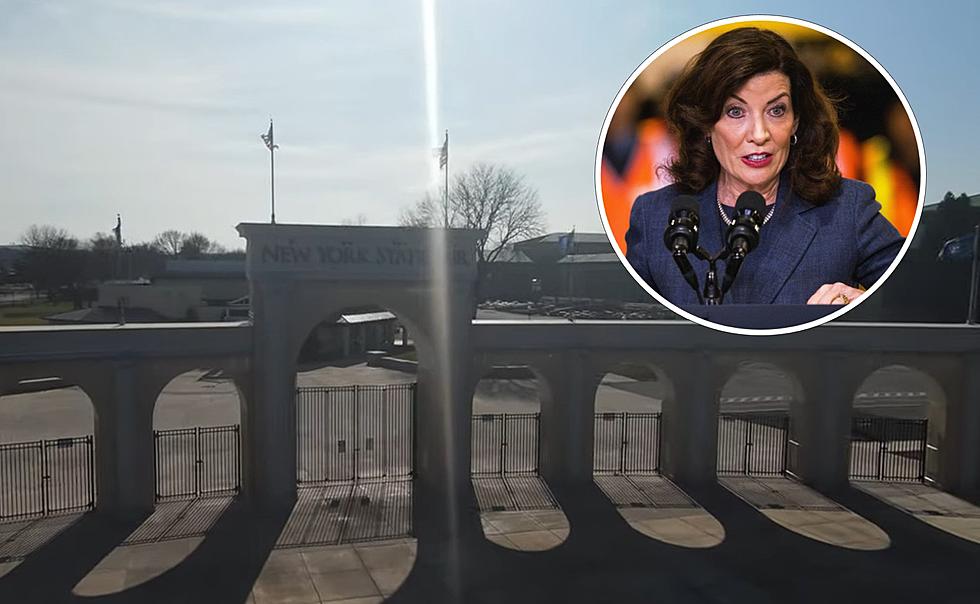 Gov. Hochul Agrees to Disappointing Change for 2023 New York State Fair
YouTube / Getty Images
As Governor Kathy Hochul and state lawmakers continue to work on the New York state budget for 2023, changes are in the process of being made around the state. One change has been made that will impact attendees of the 2023 Great New York State Fair, which will run from August 22nd through September 3rd of this year.
To make a long story short, you'll need to keep your wallet handy for this year's fair.
---
Hochul Agrees to Price Hike for 2023 Great New York State Fair Tickets and Parking
A story from New York Upstate detailed a recent agreement between New York Governor Kathy Hochul and other state lawmakers, one that comes as part of the process of ratifying the state's budget for 2023.
The state will increase the prices of tickets and parking for the 2023 Great New York State Fair, which is held every year at the New York State Fairgrounds in Syracuse. The fair first appeared in Syracuse in 1841, and established permanent residence in 'Cuse in 1890.
Here are the changes that were agreed upon:
Ticket prices for adults from $3 to $6
Parking prices per vehicle from $5 to $10
New York Upstate describes the new ticket prices as "pre-pandemic prices"; a price decrease was instituted in 2020 on the heels of the COVID-19 pandemic.
The fair has seen a significant decrease in attendance over the past three years, a trend that was cited by the state in their decision to increase ticket prices. The fair saw a 40% decrease in attendance from 2019 to 2021, according to New York Upstate.
Admission is still free for patrons under the age of 12, as well as those over the age of 65. Check out the official New York State Fair website for more information on the 2023 fair.
Images this story were captured from a video by David Porter on YouTube.
Look Who Has Played the New York State Fair
Here's a look back at some of the artists that have played the Great New York State Fair.
Concert Archives
The 20 Largest Great New York State Fair Concert Crowds
From pop to rap to country to rock, these are the acts who have brought out the biggest crowds at the Great New York State Fair for the last 50 years. (From NYS Fair data sourced by
Syracuse.com
)