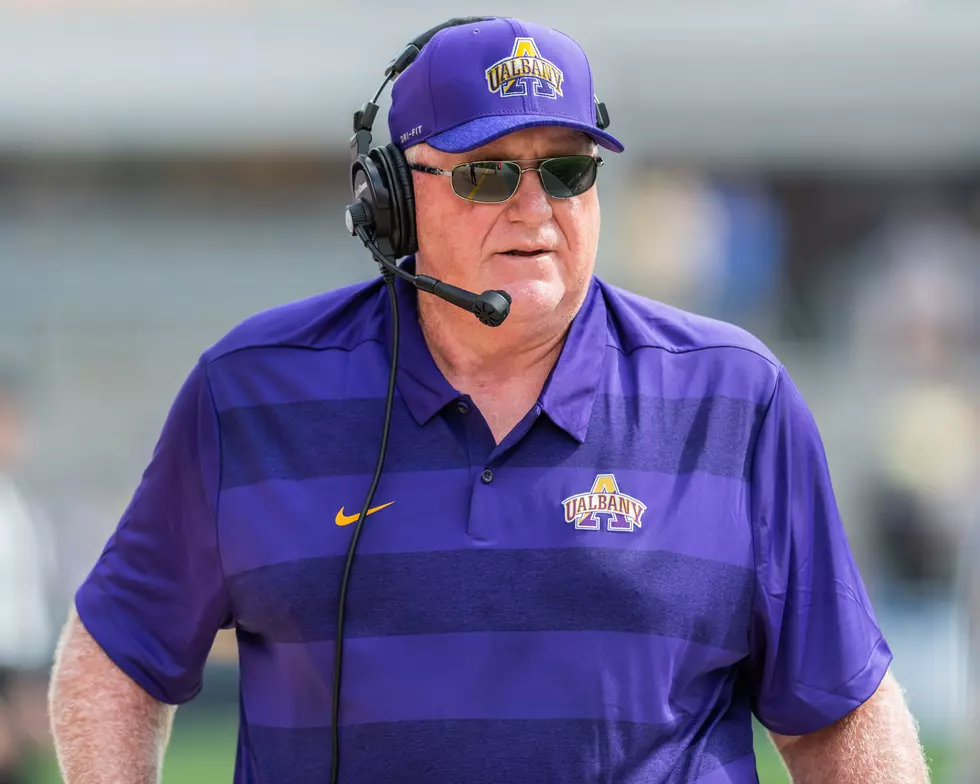 Great Danes Smell Homecoming Upset
Photo - Bill Ziskin
The UAlbany Football team competes week in and week out. This week will be a tough matchup with the Villanova Wildcats but the Great Danes have dealt with their share of tough performances this season. They have faced an FBS Syracuse Team and 3 top 10 FCS teams in North Dakota State, Rhode Island and Delaware. Nova will just as tough but some home cooking on Homecoming weekend could be the right recipe for their first win of the season. Listen to head coach Greg Gattuso above and read the snippet of what he is saying below:
"They have a good group. Villanova has been a power and they look like they are returning to it right now. But all that said, we went into this season believing we cacn compete with all this people, we have and I think we are going to put our best foot forward Saturday."
Coach also says they need your help and hope they UAlbany faithful show up to the game, 3:30 PM this Saturday!
The Brooklyn Nets are making the right decision by telling Kyrie Irving he can't be a part-time player this season. The Nets would like to establish a rotation and some team chemistry this season, and that can't happen if Kyrie only plays away games. If Kyrie wants to play an entire season, he needs to follow the State mandate and be vaccinated when playing indoors at the Barclays Center and MSG. It's his choice, and I don't see him changing his mind. This decision also tells me the Nets feel they can win an NBA championship without Irving this season. And I agree.
LOOK INSIDE: Kid Rock Is Selling His Grand $2.2 Million Detroit Mansion