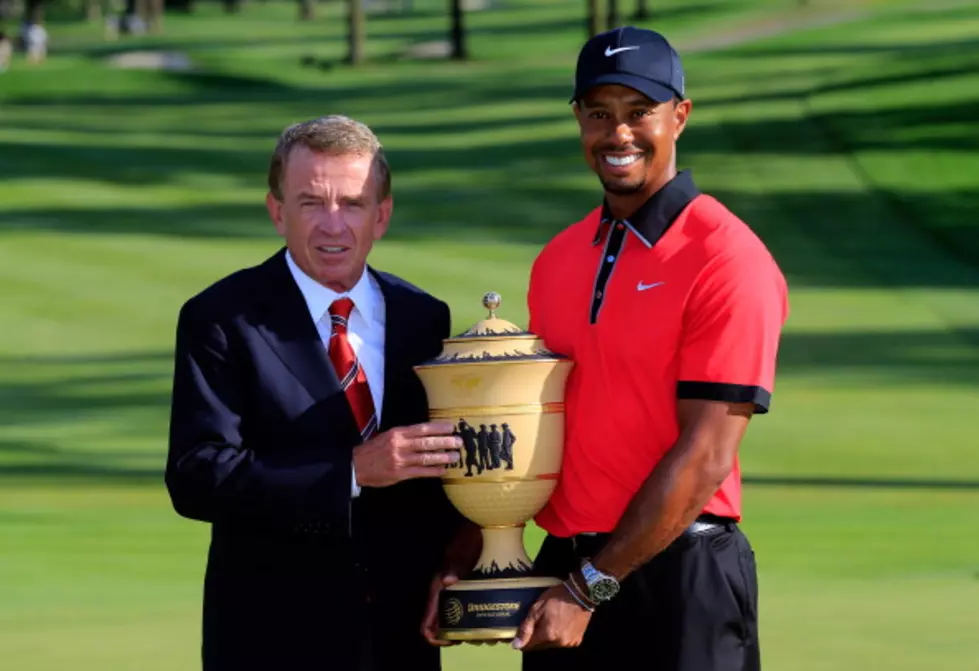 Has Tiger Woods Become The New "Mr May?"
Getty Images
To borrow an old expression from George M. Steinbrenner, the now deceased owner of the New York Yankees, when he said of Dave Winfield's superb regular season and lackluster post season, calling him "Mr May," has Tiger Woods picked up that mantra and become Golf's Mr May?
Better yet, if you prefer, has Woods become Kenny Perry? Perry would win a few golf tournaments but when it comes to the majors, he went belly up. Perry was nails when it came to mundane tour stops, often winning tournaments that are fine to win but not the big ones.
Woods clobbered the competition at the WGC Bridgestone Invitational, his fifth win of the year. For most golfers that is a great year. For Tiger, it just doesn't cut it.
Woods may lead the Fed-Ex Cup standings. He might top the money list, but for golf historians and fans who had Woods tagged as the greatest ever, and on his way to winning more majors than anyone who ever played the game, shattering the record seemed a done deal. That done deal has been undone!
Woods is second all time in majors with 14. Jack Nicklaus won 18. In the instant labeling world that is sports and life, Woods after winning what seemed like his third major was anointed the greatest ever. He has been stuck on 14 majors for what seems an eternity.
Woods hasn't won a major since 2008, an amazing US Open win on basically one leg.
We all know what has befallen Tiger since. I will let the judgmental talk about that. I will keep it to the golf. Winning the Bridgestone for the eighth time is a nice achievement for sure, but it isn't a major. Like Phil Mickelson, Tiger Woods is judged on majors. That is the lofty standard he set for himself.
Woods has never rallied for a major win after trailing on Sunday morning, an amazing non-accomplishment.
19 times now Woods has won a golf tournament before a major. We will see if he can carry the latest momentum into Oak Hill and the PGA Championship this week. I wouldn't make a major wager on his pulling off his 15th major.
Kenny Perry never won a major until he joined the senior tour. With 12 years to go before he joins the elder statesmen, will Woods topple the "Golden Bear" or be toppled by the curse of Kenny Perry?