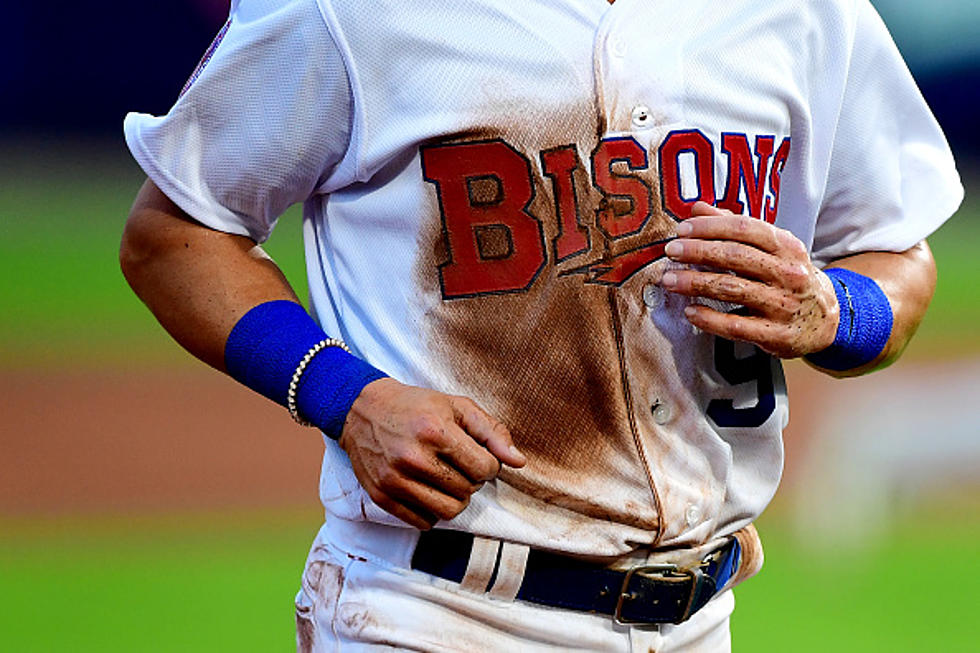 The Buffalo Bisons Are Changing Their Mascot Again (For One Day)
Getty Images
Say goodbye to the Buffalo Bisons team that you know and love.  Coming soon, they will be called by the name of another familiar Buffalo icon.
How long have the Bisons been in Buffalo?
The Buffalo Bisons have been a team for over a hundred years.  They actually started out in 1886!  The current team has been in operation since 1979 though.  They've been a minor league baseball team here in Buffalo and have been the farm team for many major league ball teams over the last couple of years.  They've served as the farm team for MLB teams like the Pittsburgh Pirates, the New York Mets, and currently the Toronto Blue Jays.
The Bisons are going to be called something else soon
Coming up on July 29th, the Buffalo Bisons are going to change their name from the Bisons to the Wings.  Of course, Buffalo Wings are iconic across the country and the Bisons are taking advantage of that to celebrate National Chicken Wing Day.  They will complete the change with all new uniforms including redesigned hats and jerseys.  The jersey will feature a "flats" design this year (or the two-boned part of the wing) instead of the drums that we've seen in the past.
This was the jersey from 2019:
The change will only last for that day.
They will have in-park specials to celebrate too
If you'd like to get your own specialty Bisons/Wings hat, they've got them for sale right now on their website.  They're also going to feature a 5 for $5 Wing Special by Section 118 of the main concourse! Plus, to wash down those wings, they'll have $4 Labatt Blue, Blue Light & Big Deal Brewing Beer Specials. from 5-7 p.m.
You even have the chance to win 'Beer for a Year'
If you really love beer, you could win beer for a year.  If a Bisons player hits a hoe run off the inflatable beer can in centerfield, you could win!
The video below is from a couple of years ago.
Ten New York Baseball Players Who are 'Cheat Codes' for Viral Game
Baseball fans across the country are addicted to the new game 'Immaculate Grid', and if you find yourself playing the game, use these ten New York players.
Baseball in Upstate New York: Legends, Graves, and Historic Sites
Baseball is big in Upstate New York in the summer. Very big. For fans of baseball legends, sports trivia, and exploring historic sites, we present this list of 14 interesting suggestions. On this list you will find many directions to the Upstate New York graves of some of the games most outstanding players, you will see some fascinating baseball trivia, and we list a couple of local historic baseball fields that have been entertaining baseball fans since 1906! All for fun, so here you go sports road-trippers. Get started!
Amazing Photos from the 2022 Baseball Hall of Fame Inductions in Cooperstown, NY
Don Laible takes his camera around Cooperstown, NY during the National Baseball Hall of Fame Induction weekend on July 24, 2022.