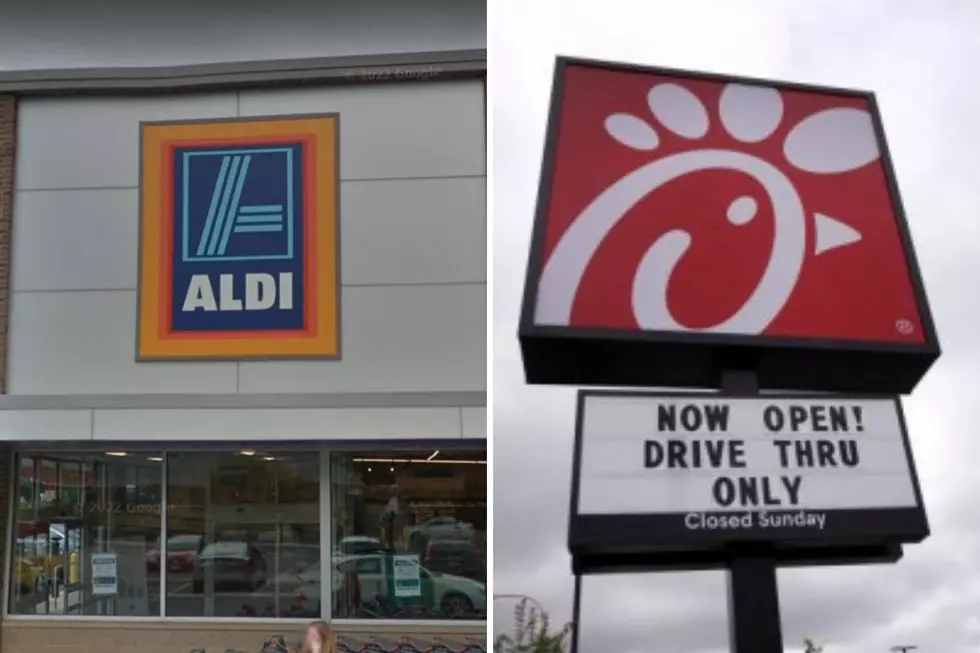 Rensselaer County Site Getting Chick-fil-A & New Aldi's Soon
google maps-Canva
There is more development planned in Rensselaer County. This time there will be a new Chick-fil-A and Aldi grocery store going in. The area is already being developed at a rapid rate.
Where is the Development Going?
The site has already been cleared and is being prepared for construction to begin soon. The new Chick-fil-A and the Aldi grocery store will be built near the intersection of Route 4 and 43 in North Greenbush.
This is already a busy area at 500 and 502 North Greenbush road according to the Albany Business Review.
When Will the North Greenbush Rd Chick-fil-A Open?
If everything stays on track, the six thousand-square-foot Chick-fil-A will open on the same day as the new Chick-fil-A planned for Clifton Park Center in Clifton Park. Both are aiming for the spring.
When Will Aldi Open in the New Location?
There is an Aldi grocery store that is five miles away on Columbia Turnpike in Rensselaer. Once the new one is built, that location will close. The twenty-five thousand square foot Aldi grocery store is planned to be complete by the summer. This store will be much bigger than the existing Aldi's.
Who is Developing This Area?
The Lia Group is developing this area and they will call it Bloomingrove Commons. It is Lia's first commercial real estate development venture. This site also includes forty-thousand-square-foot that has been approved by the town planning board to become a Vent Fitness. The Lia Group isn't sure it will add a fifth location.
Bill Lia said,
Our four existing clubs are back to operating profitably. We're discussing what a fifth location would look like and the timing if we move forward. We haven't 100% committed to the project yet.
It's Mooving Along! Chick-Fil-A in Clifton Park Being Built-Check it Out
It will be the first Chick-fil-A (outside of the Albany International Airport) built in the Capital Region. The Clifton Park Chick-fil-A is moving full steam ahead. Check out the project, the progress, and the renderings of what this restaurant will look like when it's complete. The new Chick-fil-A is being built where the old Pier 1 store once was near Clifton Park Center. The plan is to open in March or April.