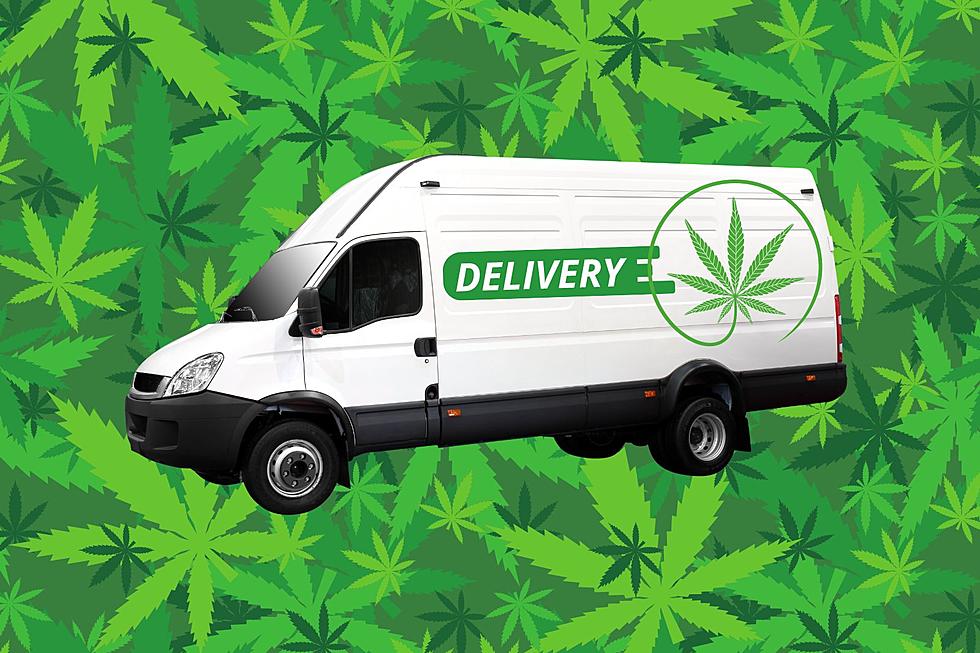 'Weed Deliver'! Capital Region's 1st Cannabis Shop Begins Service
Canva
The Capital Region's first cannabis store opened on April 1st and there has been a line around the building at times. Now this new dispensary in Schenectady starts delivery services.
Upstate Canna Co. Now Offers Delivery
Upstate Canna Co., the first dispensary to open in the Capital Region on Upper Union Street in Schenectady now offers delivery.
They offer delivery within a ten to fifteen-mile radius of their store. They currently have three delivery vehicles and hoping to add a fourth soon. According to the Daily Gazette, owner Don Andrews says this is important for all of his customers to be able to get their products easier. He said it's a benefit for those who can't drive or don't want to wait in line.
The approval for delivery came from the New York State Office of Cannabis Management last week.
How Does Cannabis Delivery Work?
Owner Don Andrews said delivery of cannabis products is similar to getting an alcohol delivery. The recipient must have a driver's license or type of valid identification when the product is delivered. It is then scanned. The person who orders the product must be the one who receives it when it is delivered. Customers must be twenty-one years old or older.
What Products Are Available for Delivery?
Upstate Canna Co. has about fifty different strains of flower that are all pre-packaged, pre-rolls, and vaporizers. They also have edibles and accessories. All of these can be delivered.
Which NY Lottery Scratch-Off Games Have the Most Top Prizes Left?
There are plenty of NY Lottery scratch-off games that have big jackpots left. If you are feeling lucky this time of year, try your luck at one of the New York Lottery scratch-off games. According to the
New York Lottery
, these are the scratch-off games that still have jackpots to be won to make you become an instant millionaire.