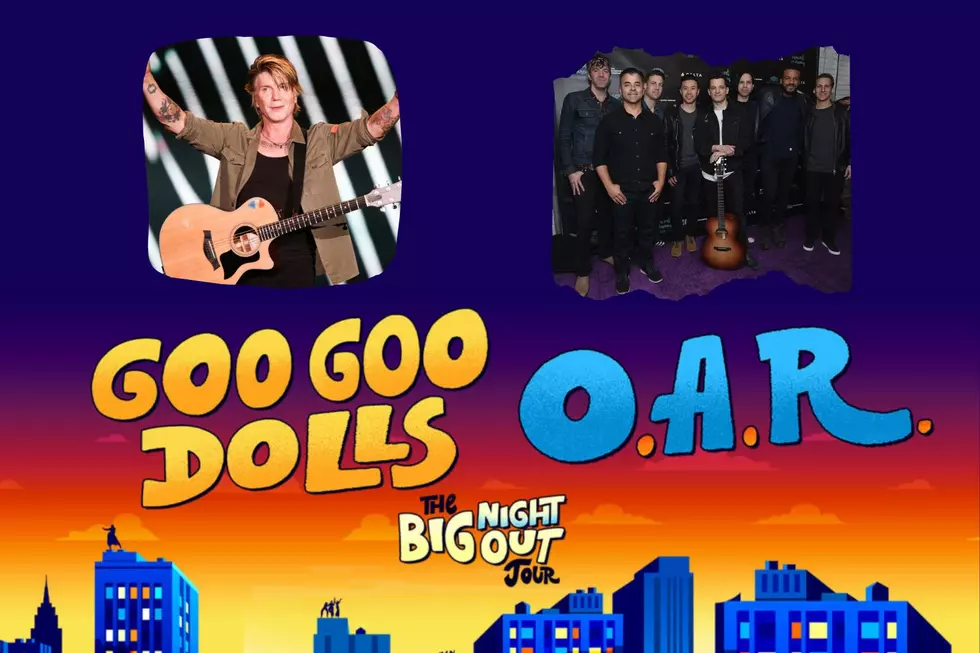 SPAC Confirmed: NY Rockers Coming In 2023 With Famous Friends
Canva/Getty Images/SPAC
They were at Saratoga Performing Arts Center this past August, they'll be playing a special free New Years Eve concert here in Western New York on the 31st, and they'll be back at SPAC this summer – these crowd-favorites have been loving the road lately. Goo Goo Dolls have announced their Capital Region return for 2023, and they're bringing some very famous friends along for the tour.
The Buffalo natives are the latest act to be added to next summer's already stacked lineup. On that list you'll also find SPAC royalty, a historic farewell, the last of the COVID reschedules, and a Saratoga first timer.
Ga-Ga For Goo Goos
Goo Goo Dolls' are best known for a string of hits through the 90s and 00s like "Better Days," "Slide," "Name," and "Iris." Their 'The Big Night Out' tour will also feature fellow alt-rockers O.A.R. It's funny that Goo Goo Dolls and O.A.R. are touring together after a very near miss at SPAC this past season.
Goo Goo Dolls played SPAC on August 19. Days later, O.A.R. came through with Dispatch on August 21. O.A.R.'s lead singer Marc Roberge said the bands came together unexpectedly.
"After working on separate albums in the same studio all last year, John and I realized pretty quickly how much fun we'd have on tour together. We're all band guys, love being musicians, and started planning a special night that all our fans would enjoy."
Back At SPAC
'The Big Night Out' will see Goo Goo Dolls and O.A.R. play 33 dates from July to September, including three more New York shows in Wantagh, Bethel, and Syracuse.
"I'm so proud to finally be able to announce our summer tour with a great band and our friends O.A.R. It's going to be an amazing night of great music for everyone so BE THERE!!!" – Goo Goo Dolls lead singer John Rzeznik
Goo Goo Dolls will play SPAC on August 8 at 7p. Tickets go on sale Friday at 10a. Visit here for tickets.
SPAC Confirmed: These Artists Will Play Saratoga In 2023
Take a look at all the artists coming to Saratoga Springs next summer! Who's on your can't-miss list?
SPAC Facts! Trivia About One Of Upstate's Favorite Venues
Here are ten fun facts you may not know about the Saratoga Performing Arts Center: