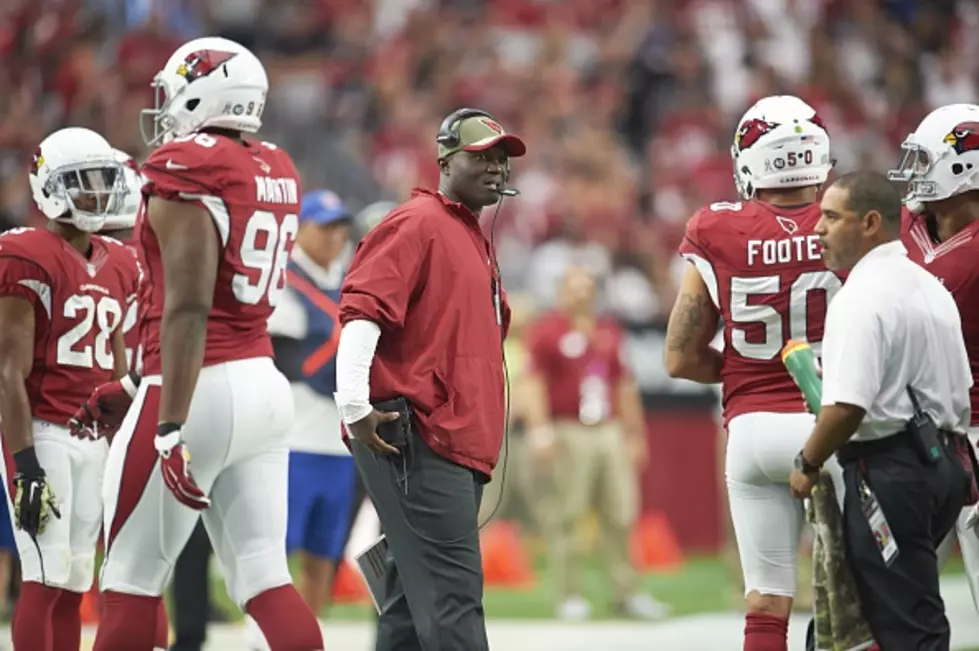 Jets Hire Todd Bowles as Head Coach
Getty Images
Sources are reporting that the Jets have hired Arizona Cardinals Defensive Coordinator Todd Bowles as their next head coach.
Adam Schefter reports the deal is for four years. Bowles had previously served as the Dolphins interim head coach at the end of the 2011 season and led the Cardinals to one of the top ranked defenses in the league this season.
He hopes to bring in former Bills head coach Chan Gailey as his offensive coordinator.
The Jets were thought to want Seahawks Defensive Coordinator Dan Quinn, but the with the Seahawks still in the playoffs, the organization elected not to wait.