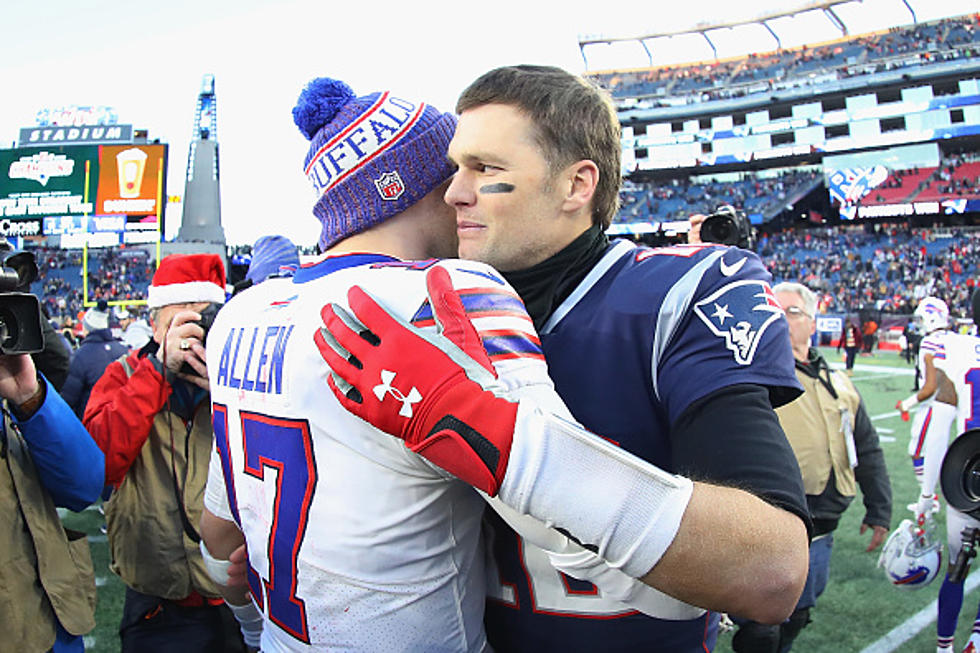 Josh Allen Predicted Tom Brady's Comeback [QUOTE]
Getty Images
The biggest sports news on Sunday was supposed to be the NCAA Tournament, which was announced on Sunday evening. It's a day many sports fans look forward to to see which teams will go where and which seed they are.
However, that news took a back seat soon after the brackets came out, because of someone who might be the greatest NFL player of all-time making his return after just six weeks away.
Tom Brady officially announced he was coming out of retirement to play for the Tampa Bay Buccaneers in 2022 on his social media accounts.
Brady's comeback was not exactly a surprise to many out there. It seems most NFL fans assumed he would pull a Brett Favre and come back to play this season, but he was only retired for 40 days.
Buffalo Bills quarterback Josh Allen predicted back when Brady first retired that he would not be retired very long. Allen was right.
In a story that NYUP first reported, Allen was quoted by USA Today as saying, "I'll believe it when I see it."
Allen added that Brady is the ultimate competitor and that he would have to see more evidence to believe he would stay retired.
Brady's comeback was probably the most predictable thing ever, but I love that Allen said what he thought -- that there's no way Brady, who was coming off his most productive passing stats season, would walk away for good.
Like it or not Bills Mafia, he's back. At least he stays in the NFC.
Tom Brady Was Intercepted By These Buffalo Bills [LIST]
Tom Brady officially called it quits. He is a list of every Buffalo Bills player who intercepted him during his Hall of Fame career.
TACKLE THESE: Check Out the Best Uniforms In Each NFL Team's History
CHECK IT OUT: 100 sports records and the stories behind them