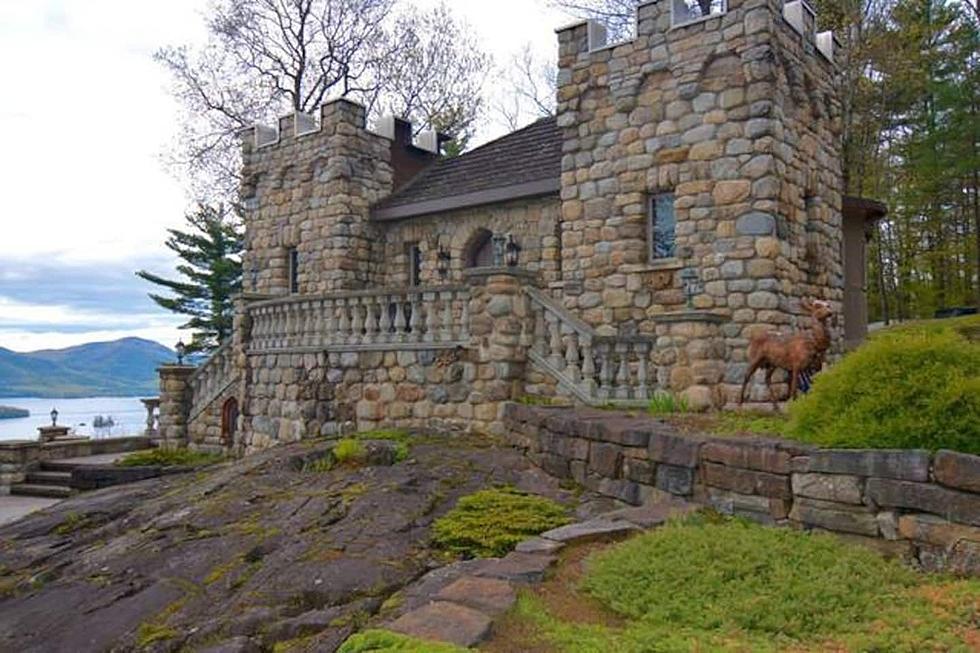 Take A Tour of The Lake George Royal Castle Cottage Airbnb Rental
airbnb
You will feel like a royal on a weekend getaway in this mini-castle with breathtaking Lake George views.
I mean really. This is the type of place a king or queen would stay at for a royal retreat, and it is right in our backyard in Lake George. This airbnb known as the Castle Cottage is literally a 2 bedroom mini-castle that you can rent in the mountains of Bolton Landing.
Now this one is a little steep at $1,155 a night, but the Lake George views and truly unique accommodations are worth the price of admission and would make for a truly memorable getaway. Not to mention, this cottage is part of a stunning complex that also features accommodations in the main castle as well as a gatehouse that can also be rented out.
This rental truly lives up to the description provided by John your airbnb host "You provide the Fairy Tale and we'll provide the Castle..." I am pretty sure the location itself brings some of the fairy tale - check it out below!
Live Like A King & Queen & Peek In Lake George's Castle Cottage Airbnb
This is the most unique and picturesque rental you will ever lay your eyes on in Lake George! The Castle Cottage is an
Airbnb rental
that sits next to the Highlands Castle, tucked in the mountains of Bolton Landing. This 2 bedroom medieval throwback features an unforgettable set of living quarters along with even more unforgettable Lake George views. Your airbinb hosts describe the cottage as "...a hidden jewel in a private setting..." and "...from the moment you arrive, you'll sense the tranquility that surrounds this enchanting property and you'll be captivated by the most spectacular view in the world." Even that amazing description does not do these photos justice!
Live Like A Lord Of The Rings Hobbit In This Lake George Airbnb
This Lake George Airbnb
rental
'Earth Dwelling' is literally nestled into the landscape. A weekend stay at the self-proclaimed 'Hobbit Hole' will have you feeling like you are living in one of Tolkien's classic novels or a Lord of the Rings Movie.
See The Gorgeous $8.5 Million Home On Lake George With One-Of-A Kind Indoor Pool
Yes, you can look at one beautiful body of water while swimming in your own indoor body of water. That is just one of the amazing features of this home that just sold for $8.35 Million on Lake Shore Drive in Bolton Landing.