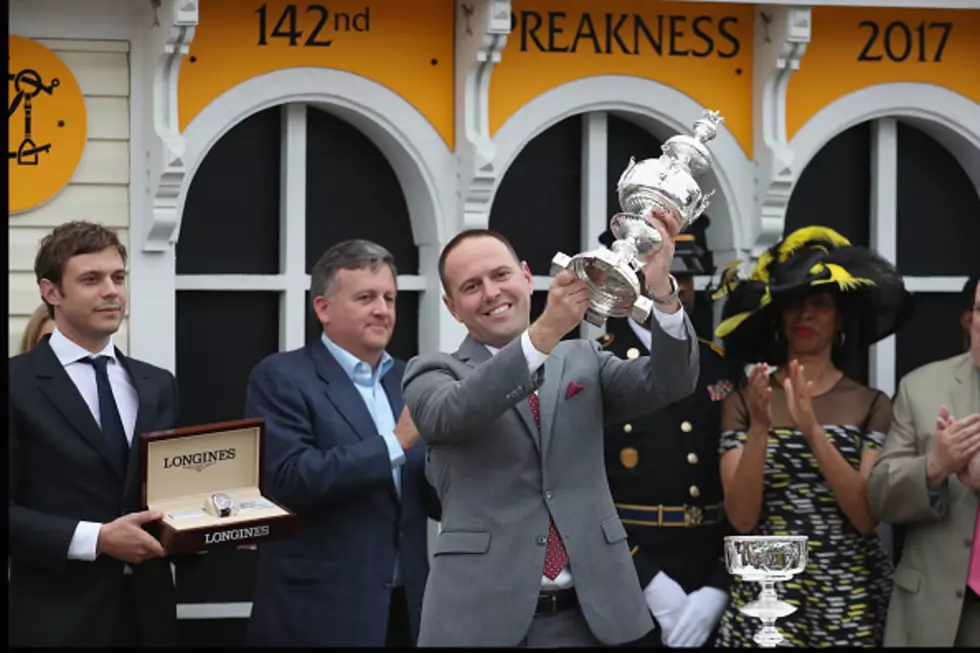 Local Trainer Gets First Triple Crown Victory
Getty Images
From the backyard of his home in Mechanicville to the winners circle at Pimlico, Chad Brown has remained humble. "Its a dream come true" said Brown after winning, "But more than me, its my staff. So many dedicated employees who work so hard particularly on this horse (Cloud Computing), I've had 3 trainers help develop him and without a strong team around me i wouldn't be here".
After every big win, Brown is quick to remind everyone that his staff is one of the best. When asked after his record breaking victory at Saratoga last summer, he mentioned his staff. His parents weren't there Saturday but they were celebrating from the backyard in Mechanicville, which felt right at home.
When asked about the Belmont, Brown said he hasn't made a decision yet but should expect one soon. This, no doubt, is only the beginning for the 38-year old trainer but you would be surprised at what he said when asked what race he wants to win the most. Find out below as he joined Big Board Sports this past Monday.