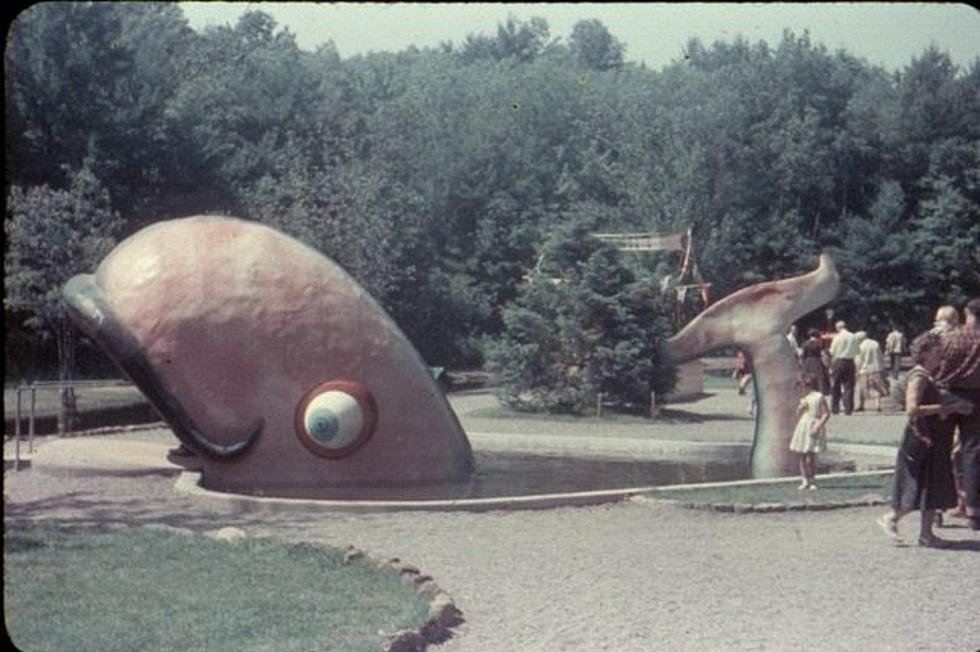 Love Storytown as a Kid? Schenectady's miSci Exibit Will Take You Back!
Photo: Bob Carroll
Growing up in the Capital Region in the 80s, Storytown and then The Great Escape was my favorite to go to in the summer. They had everything we loved with a "fairy tale" theme. Some of my favorite rides are still there while other memorable structures are long gone.
You can take a trip down memory lane through an exhibit called "Remembering Storytown" at Schenectady's miSci.
What is in Storytown U.S.A?
Fairy tales were the theme of actual Storytown back in the day. There were many structures throughout the park that depicted books and fairy tales. One of the iconic structures was the big Pink Whale. The Pink Whale was one of the original structures installed back in 1954. It was taken out of the park in 2005 but is back in the current Six Flags Great Escape. Demand was high to bring it back.
Owner and creator, Charley Wood realized that there should be rides for adults too so in the 1970s he added thrill rides. The first roller coaster was built along with the iconic Desperado Plunge which is a water flume ride with a fifty-foot drop. It's still at the park today.
Storytown U.S.A. was renamed The Great Escape in 1982. That's when they introduced an inverted roller coaster called the Steamin' Demon and the big wooden roller coaster called The Comet.
What Can We Expect at the "Remembering Storytown" Exhibit?
Inside miSci in Schenectady, you can take a trip down memory lane and check out the display of memorabilia and vintage pictures of Storytown U.S.A. The exhibit runs through September 24th. For hours and ticket information, click HERE.
Storytown USA's First Season Through Rare Photos Taken in 1954