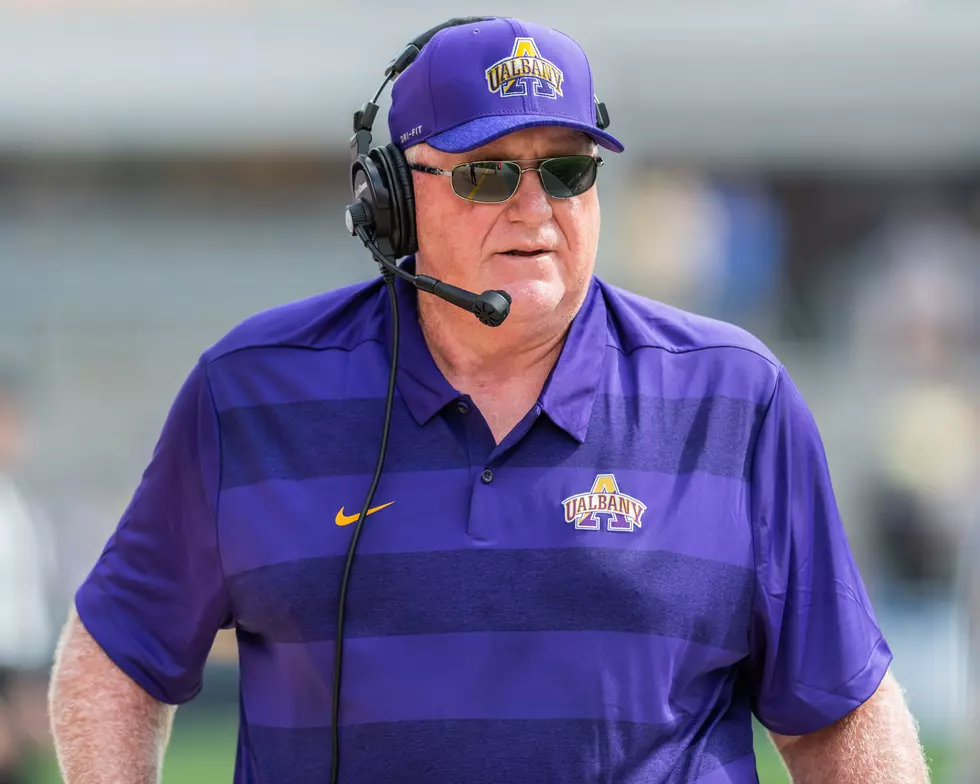 New Look Coming for UAlbany in 2020
Photo - Bill Ziskin
There will be a new athletic supplier at UAlbany in 2020. According to an announcement made at Saturday's homecoming football game, the Great Danes' purple and gold will soon be designed by Under Armour. That information was first reported to 104.5 The Team by our afternoon show hosts Levack and Goz who also serve as gameday hosts at Casey Stadium.
In addition to having a CAA football program, there is great value for Under Armour in UAlbany's nationally recognized men's lacrosse program with notable alums now starring in professional leagues.
UAlbany's current uniform and athletic gear supplier is Nike.