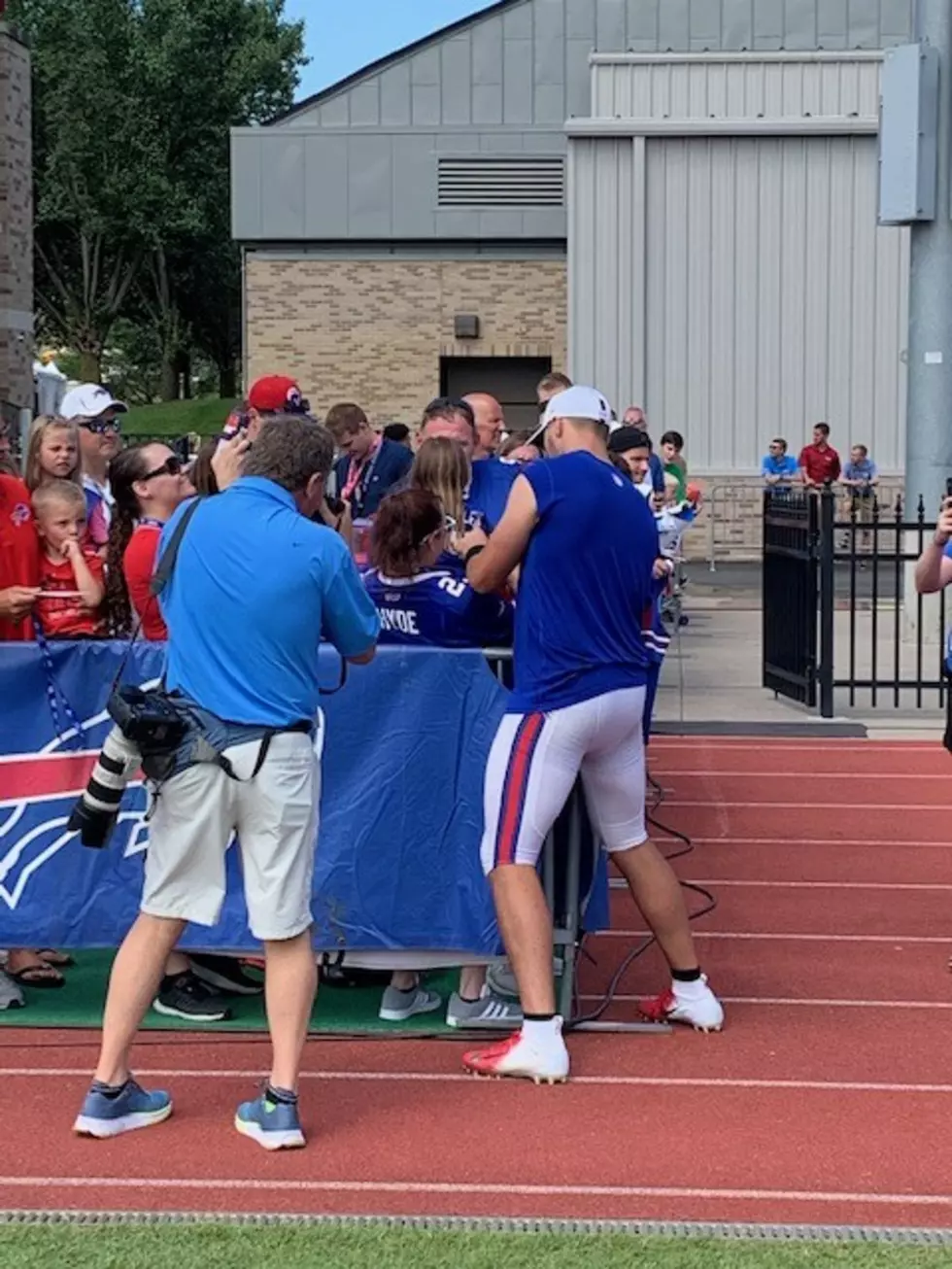 NFL Shuts Down Offsite Training Camps And Joint Practices
Josh Allen Signing for fans
Welcome to the new normal for sports. It seems that anything we once considered "normal" will be changed this year. The NFL has been pretty "lucky" so far in this coronavirus effected reality. They had to do the Draft virtually but still pulled it off, aside from that timing has protected them so far. Thanks to ESPN NFL Insider Adam Schefter we now know that training cam will look a little different this year. No offsite training camps and no joint practices.
The Buffalo Bills are the sole New York NFL team that still holds training camp outside of their own facility.
Realistically the Bills will be just fine not going to St. John Fisher College. I think the bigger issue will be no joint practices.
I think there's a reasonable chance that teams will play fewer pre-season games and maybe scrap them altogether. So joint practices could have been the answer to not having garbage football for the first few weeks of the regular season.
Enter your number to get our free mobile app