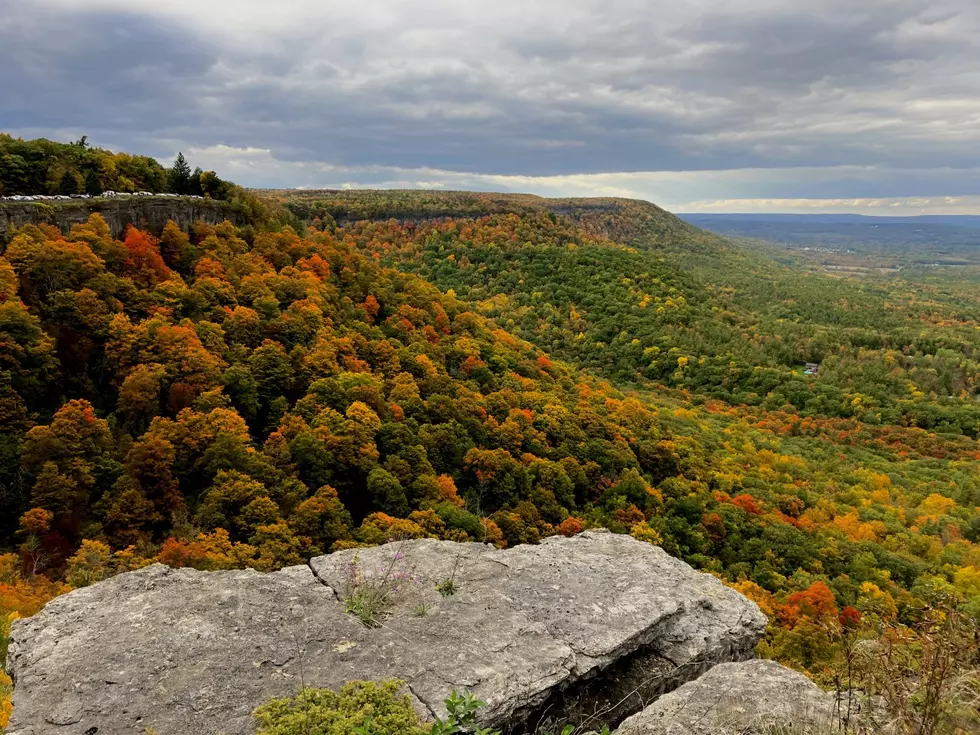 NY Leaf Peeping This Weekend? See Where To Go for the Best Colors!
Karolyi - TSM
This weekend and next weekend may be the BEST times to get out of the house and take in the fall foliage around New York State. Much of the State is reaching peak conditions and several spots are close behind.
According to I Love New York, there are 8 regions in New York achieving peak status this weekend. Check the maps below for the latest and for the predictions of the weeks to follow.
If you live in the Capital Region a ride Southwest into the Catskills might be the best play this weekend as that area should be hitting peak leaf-peeping opportunities. A ride Northwest into the Southern Adirondacks should prove to be a good bet as well.
This season comes and goes so quickly. One day my trees had green leaves and, it felt like, the very next day they were yellow, orange and red. The wind and rain we experienced on Thursday removed some foliage but the majority is still hanging on and looking vibrant. According to Frommer's, New England foliage is spectacular and I would say the same for New York.
There is so much to enjoy about Fall in New York State and so many regions to explore. Central New York, Adirondacks, Capital Region and the Hudson Valley will be exploding with color over the next several weeks. Get out and take it all in.
Here is a quick look at this week's (10/12-10/18) conditions courtesy of I Love New York. Then scroll through the upcoming weeks courtesy of SmokeyMountains.com. Take a look.
New York Fall Foliage Map 2022
Timing is everything if you want to do some leaf peeping. This is what you can expect in New York State and the entire Northeast for Fall 2022.
Favorite Halloween Candies by State
The Best Halloween Costume Ideas From 2022 TV Shows
Need inspiration for your trick or treat ensemble? Here are some fun ideas from recent TV hits that will make you a stand out at a Halloween party.