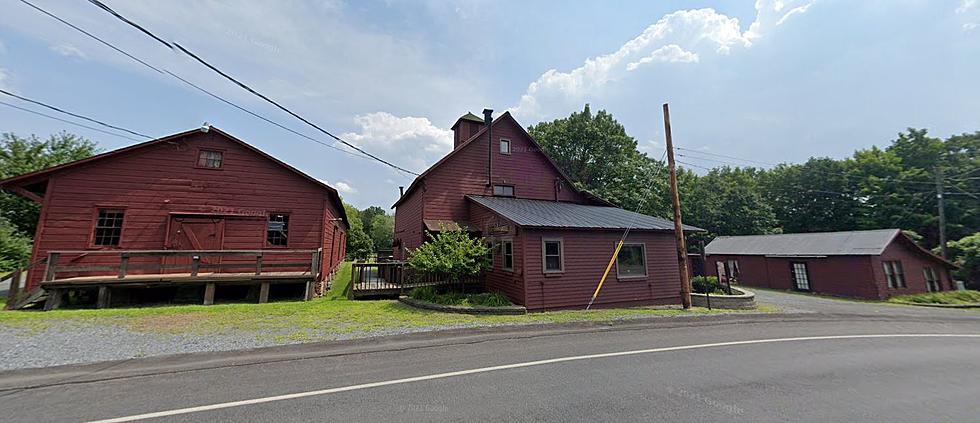 Popular Schenectady Restaurant Putting 'Feed' Back Into Historic Grain Mill in Clifton Park
Google Maps
There is a historic grain and feed mill that was built in the 1800s and was recently a restaurant that sits in the hamlet of Elnora near Clifton Park. Owners of a popular Schenectady restaurant have bought the buildings and they are turning it into their second location.
What Was Housed in These Buildings?
Most recently, the Main Street Grille was a restaurant that was in the main building. It is about twenty-four hundred square feet. This structure was built in the 1800s and it is on the National Register of Historic Places. It was originally built as a grain and feed mill. There are still some features that exist including a wooden pad outside. This is where horse-drawn buggies carrying grain were weighed. There was also a scale with a fifteen-ton capacity. You can still see this through the restaurant window.
What New Restaurant is Going There?
A popular Schenectady restaurant called Manhattan Exchange will now have a second location. Owners Doug and Elizabeth Davis will open The Exchange in that historic building according to the Albany Business Review. They say that the location is across from the Van Patten Golf Course which makes it perfect for golfers. But they have heard from residents that they need a place away from Route 9 and 146 so they don't have to deal with traffic. They wanted to build their business to the north and beyond Schenectady
When Will it Open & What Can We Expect?
The owners are planning to do nearly one hundred thousand dollars in renovations including an open kitchen area and building a patio.
The food will be similar to The Exchange in Schenectady. They offer burgers, chicken sandwiches, salads, seafood, steak, and soup. They hope to open early this summer.
The Capital Region's 10 Most Phenomenal Steakhouses [RANKED]
When it comes to having a tasty and satisfying meal, nothing beats a perfectly cooked steak. From filet to NY Strip, to porterhouse and every cut in between, here are the Capital Region's Best Steakhouses according to our listeners and Yelp.
The Capital Region's 10 Best Italian Restaurants [RANKED]
When it comes to food, the Capital Region is best known for its long list of great Italian restaurants. From chicken parm to veal to amazing seafood dishes and everything in between, here are the best of the best in the greater Albany area according to GNA listeners.