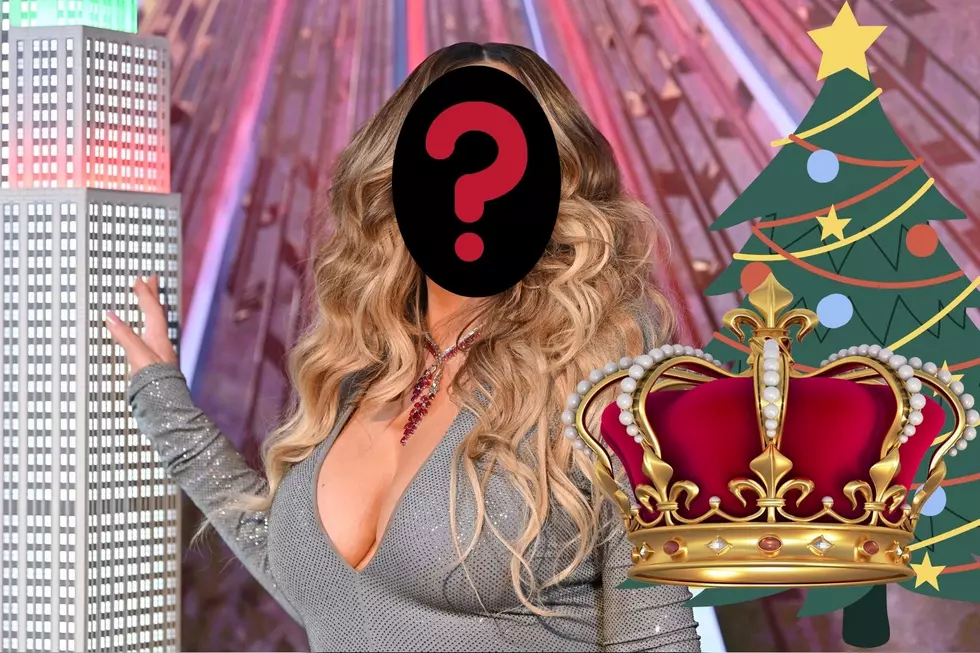 One New York Celeb Says She Should Legally Be Queen of Christmas
Canva/Getty Images
What would be the first song to pop into your head if I asked you to think of a Christmas song? Traditionalists may think of Bing's "White Christmas" or Nat King Cole's "The Christmas Song." For animated special fans, maybe "Rudolph the Red Nosed Reindeer" or A Charlie Brown Christmas's "Linus and Lucy." But odds are if you were born in 1980 or after, there's one song that means Christmas has arrived when you hear it.
You can't escape it. It is coming for you and it will find you. Maybe on the radio, maybe at a store, maybe in your own home. Well, now the New York native behind that song is trying to legally declare herself "Queen of Christmas" but some other stars aren't going to let her take the throne so easily.
All I Want For Christmas... Is A Trademark
Mariah Carey's 1994 (and every other year after) Christmas hit "All I Want For Christmas Is You" put her on the holiday map, and made her public enemy #1 for Grinches everywhere. Now that she's trying to trademark "Queen of Christmas," she's made a few enemies who love the Yuletide season.
Carey originally filed for the trademark last year, but it just went public in July. If it passes, not only could she use it to brand everything from her music to skincare products, but nobody else could lay claim to the proverbial Christmas throne. Enter Darlene Love and Elizabeth Chan.
No Love From Darlene
Darlene Love, singer of the 1963 classic "Christmas (Baby Please Come Home)", says she has original claim to "Queen of Christmas" because David Letterman called her that on his late-night show. It was a holiday tradition that he would have her on as musical guest to sing "Christmas" every year from 1986 to Dave's retirement in 2014.
Full-Time Christmas Queen
While Darlene is only trying to win in the court of public opinion, Elizabeth Chan has actually stepped in with a legal team to officially block Mariah in court. In a Variety article from last year, she talks about how its only fair the "Queen of Christmas" title goes to somebody who writes Christmas music, and only Christmas music, year round.
Chan is taking this very seriously, even going so far as having her name on Twitter be The Queen of Christmas. (Granted, nothing is more serious than hiring a legal team.)
Chan isn't trying to keep the title for herself. She says she's fighting it because no one person should own any aspect of the most wonderful time of the year. Regardless, Carey's legal team says there is precedent for trademarking a holiday - Thanksgiving and Valentine's Day have both been used in trademarks before. We'll just have to see if Mariah's claim to the throne stands.
The 7 Best Christmas Towns In New York State
The places where it feels like Christmastime the most in New York.
The Most Popular Christmas Movies of All-Time