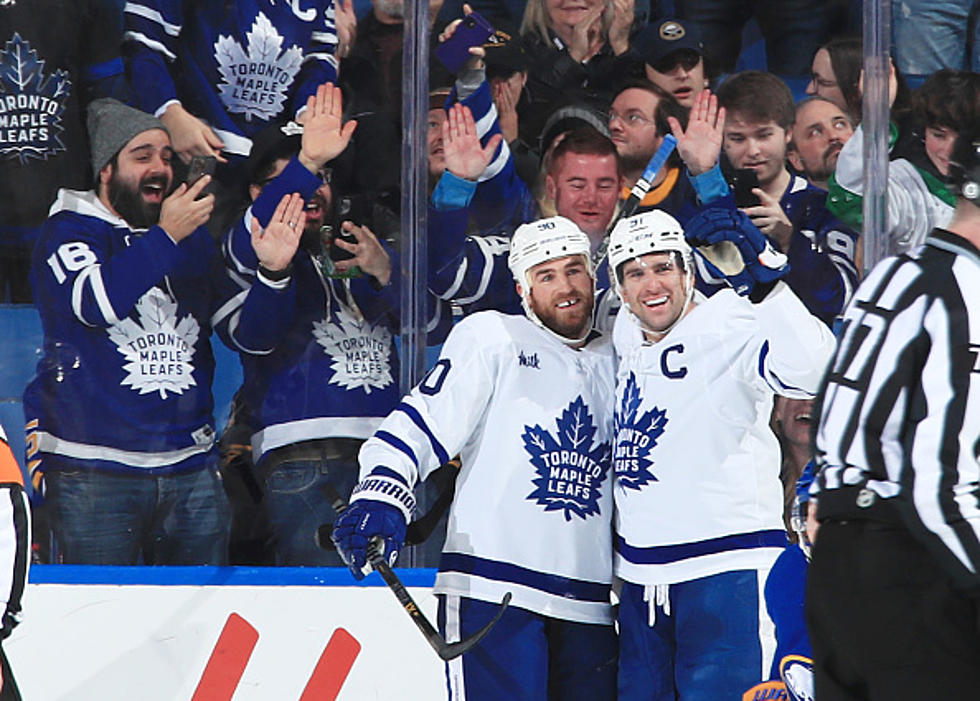 This Toronto Maple Leafs Goal In Buffalo Was Crushing [VIDEO]
NHLI via Getty Images
The Buffalo Sabres and Toronto Maple Leafs played in Buffalo, New York on Tuesday and for fans of the Buffalo Sabres, it was a night they want to forget.
The border crossing coming in to the United States was busy with delays as much as an hour on Tuesday afternoon. Why? The Toronto Maple Leafs were in Buffalo and that means MANY Leafs fans coming to town!
The truth is, it feels like another home game for the Toronto fans and it is less expensive and worth the wait for them to come to The Key Bank Center. But the hardest part for Sabres fans to see it when the Leafs get a hat-trick on Sabres home ice.
Jeff Skinner, Jack Quinn and Alex Tuch each scored but the Sabres still fell to the Toronto Maple Leafs 6-3 last night. Buffalo's next game is tomorrow night on the road against the Tampa Bay Lightning.
Top 10 Most Underrated Buffalo Sabres of All-Time
Buffalo Sabres Goalie Masks
Take a look at some amazing Goalie Masks in Buffalo Sabres history.