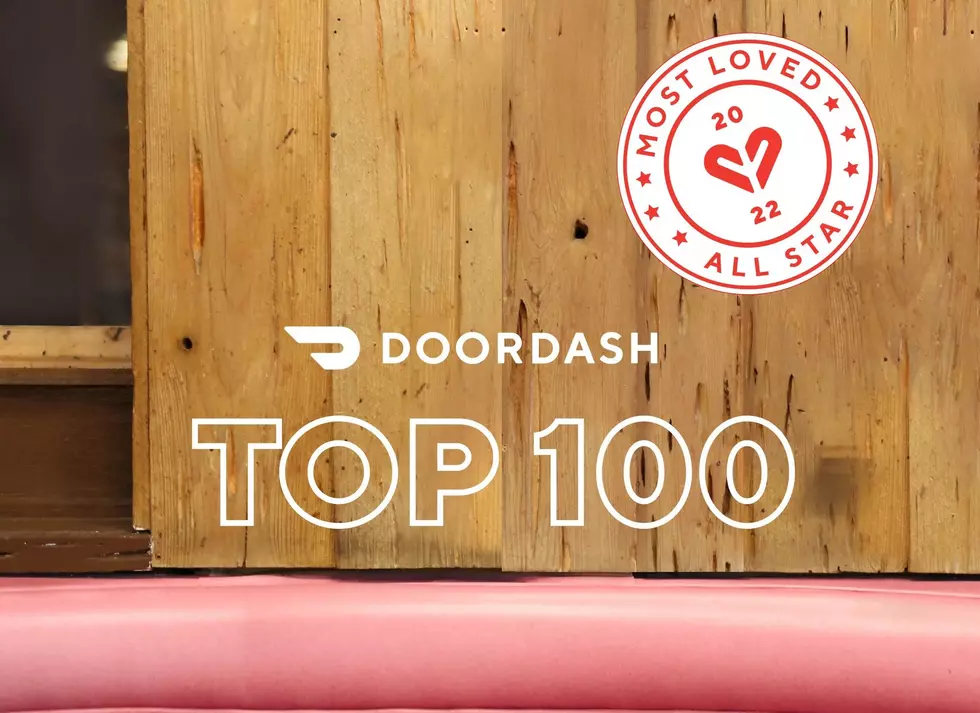 Superb Saratoga Restaurant Is One Of DoorDash's Top 100 In The US
DoorDash
A Saratoga Springs eatery has claimed popular online food delivery service DoorDash's top honor for 2022. Each year DoorDash releases its Most Loved All-Stars List; revealing the 100 highest rated restaurants out of every single US dining option running from April of 2021 to April of this year. With an estimated 340,000 restaurants on DoorDash, that puts each Most Loved All-Star in rarified air – the top .029% of all the app's offerings in the US.
So how do you become a DoorDash Most Loved All-Star?
The beginning qualifications require being a "Most Loved" restaurant. To do this, a restaurant must maintain an overall lifetime rating of 4.5 or above with a 4.7 or higher average score for the past month. Eateries must also have a less than 0.3% avoidable delivery cancellation rate, a less than 2.25% missing or incorrect order rate, a less than 2-minute average wait time for delivery drivers to pick up food, and more than 25 deliveries on DoorDash per month.
The next round of qualification means a DoorDash partner must keep its "Most Loved" status for all 12 months of the year and only have 5 locations or less. The final round is ranking the remaining restaurants by average overall customer rating. It's a lot of work and the competitors are plenty.
What Capital Region eatery made the list?
Congratulations to Kinjo Japanese Steakhouse! Their service, speed, and authentic Japanese cuisine put them up with the nation's very best. If you have to try some for yourself now to see what the hype is about, you can find them on Congress Street in Saratoga Springs and – of course – on DoorDash. See the rest of the list here.
Brews With A View: The Capital Region's 5 Best Rooftop Bars
Summer time is here, which means an outdoor adult beverage is probably at the top of your to-do list most evenings. While outdoor bars and dining are nice, nothing beats an ELEVATED outdoor view. Here are the top 5 must-visit rooftop bars to add to your Capital Region summer 2022 bucket list.