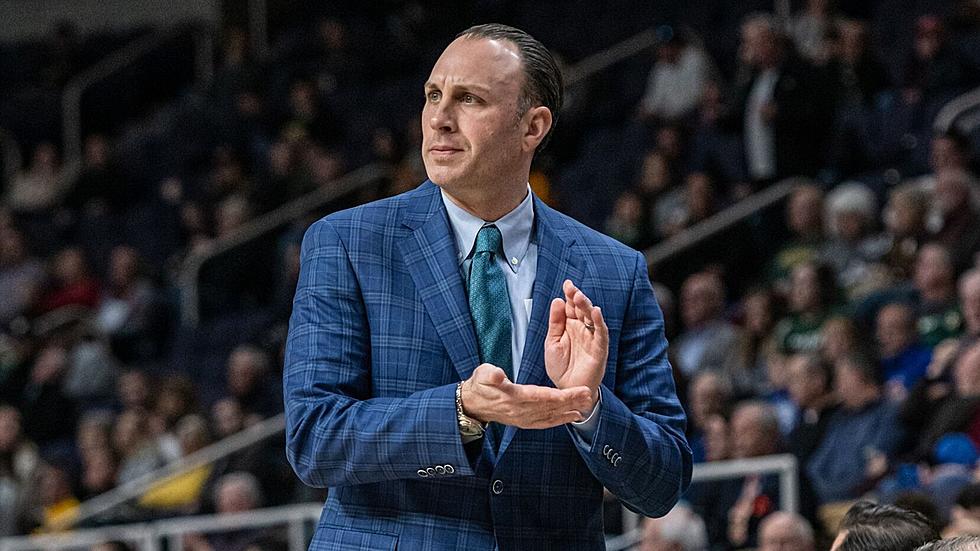 Shen's Mason Courtney Commits to Siena and Coach Carm
Facebook / Metro Atlantic Athletic Conference
Coach Carm just added a very good recruit yesterday.  Siena will have a nice new addition and it is a local high school basketball phenom.  Here is my quick take on this from the Times Union:
Siena landed a good player when Shenendehowa's Mason Courtney committed to the Saints on Wednesday. Courtney has a high basketball IQ and is very good outside shooter. It's always nice to see local players stay home, and Courtney did a good job waiting because he had other offers on the table before Siena. Courtney is tough player, who fits into the style of head coach Carmen Maciariello.
Mason Courtney is our number one WNYT NewsChannel 13 all star.  He is a terrific kid on the court, but also off of the court as well.  He is a consistent scorer and is always contributing on the floor.  He comes from a great family and his teammates and coaches all speak very highly of him.  Mason is following in the footsteps of Coach Carm as they both have come through the Shen program and have both been very good basketball players for Shen.  Below is a conversation between my producer/co-host Michael Johnson Jr. and myself earlier today regarding Mason Courtney's decision to commit to the Siena Saints.
I'm really excited and happy for both Mason Courtney and Coach Carm and that excellent Siena Saints program.  At 6 foot 4, he will be a major threat on both sides of the ball I'm sure.  We are certainly rooting for him to succeed at Siena here at ESPN 104.5 The Team.
Siena will host Iona this Friday February 11th at the MVP Arena for the annual gold rush game.  It will be a tough matchup for Coach Carm and Siena against Rick Pitino, but I think the Saints have a real good shot to get a win.  Tune in to ESPNU at 9 p.m. on Friday to watch Iona vs Siena.
The Most Iconic Moments in Albany Sports History
Ten Capital Region Sports Stories Every New Sports Fan Should Know
After months of reading and talking, I now consider myself a Capital Region sports fan. I learned these ten stories along the way, and want you to learn them now.