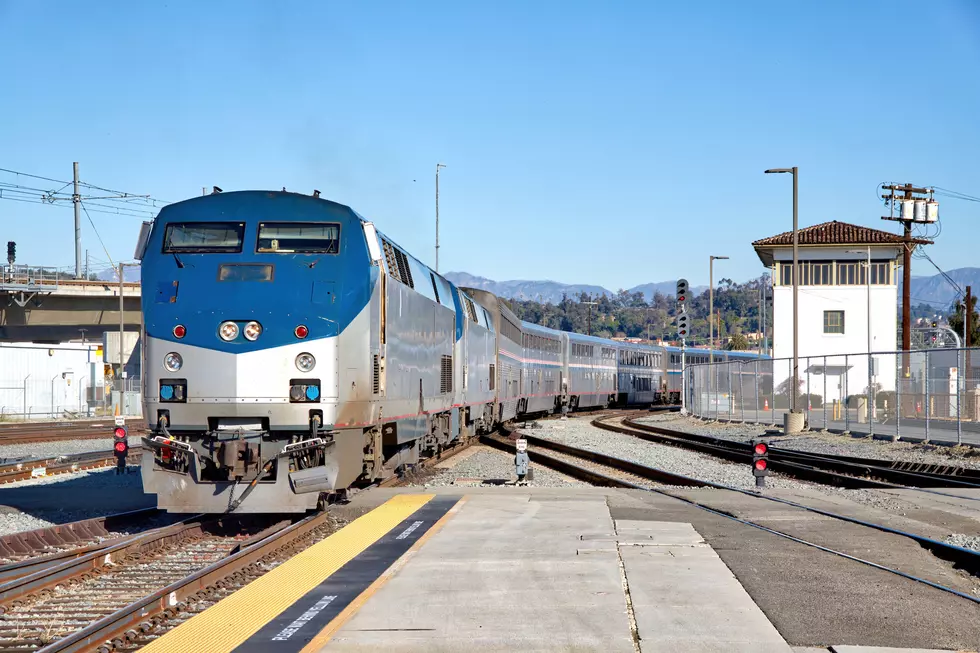 Taking the Train? Not West of Albany. Amtrak Shuts Down Service
Getty Images/iStockphoto
If you had or have plans of taking Amtrak to Utica, Syracuse, Rochester or Buffalo from Albany from the Albany-Rensselaer Train Station - bad news, service has been halted.
The reason, believe it or not, the abandoned, decaying Central Warehouse building in Albany.
The train tracks that from from the Amtrak station in Rensselaer run right next to the building for destinations in western NY. The building, which has been a at the center of controversy for decades, has apparently begun to crumble. Large chunks of concrete were seen near the tracks on Friday morning and building code representatives from the city of Albany were at the site to inspect the structure.
Based on the inspection, Albany Mayor Kathy Sheehan has issued a state of emergency for the area surrounding the building, with News 10 reporting that a potential collapse of at least a portion of one of the walls was imminent.
Meanwhile an Amtrak spokesperson told the Times Union that no concrete had fallen on the track itself and the cancellation of service was a precautionary measure.
While inspections continue, Amtrak issued a statement saying how they expect service to be impacted:
Due to a potential safety concern with a non-Amtrak, privately owned building located near the tracks, Empire Service West of Albany and the Lake Shore Limited are temporarily suspended. Full Amtrak service will remain between Albany and New York City,
No word yet on what the city plans to do as crews inspect the structure. The building has been abandoned since the late 80's or early 90's, with a number of different owners over the years hoping to salvage the structure somehow. The building continues to be entangled in a legal battle between its most recent owner Evan Blum and Albany County.
Sneak Peek Inside The Creepy Old Central Warehouse
Why Were 1000s of Toys Left to Rot Inside Decaying Albany Warehouse?
WARNING: Under no circumstances should you enter this property. By doing so you risk bodily harm and/or prosecution for trespassing on private property.

YouTuber's discovered something odd when they recently explored the decaying First Prize Center in Albany.
Abandoned Church in Albany Overrun by Squatters