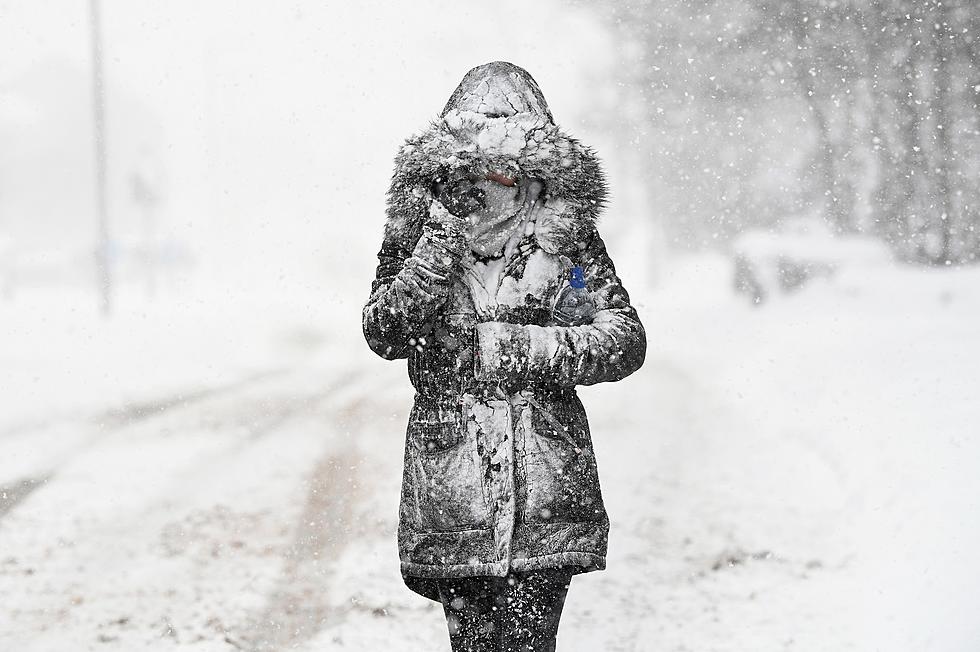 The Weather Phenomenon That Will Cause A Crazy Upstate NY Winter
Getty Images
There are weather patterns brewing that could lead to some crazy extremes during the upcoming winter months here in Upstate New York.
And by crazy I mean a winter of extremes: large snowfalls on some days and on the other side days when we see some unusually warm weather for us here in the Capital Region. It has happened before, and some weather patterns brewing over the Pacific Ocean right now could lead to a winter of weather extremes.
"La Nina" Is Back
The National Oceanic and Atmospheric Administration (NOAA) says another "La Nina" weather pattern is emerging over the Pacific Ocean and that the phenomenon "... influences weather across the country during the winter, and it will influence our upcoming temperature and precipitation outlooks." NOAA says the weather pattern is caused by "cooler-than-average sea surface temperatures" which can, in turn, wreak havoc on weather conditions in the months ahead across the country.
Albany's Winter Weather Outlook
So what does another La Nina mean for the Greater Albany area and winter in Upstate New York? Accuweather told the Daily Mail a warmer than average winter, but with above-average snowfall could be the result of another La Nina this winter. Which makes sense if you think about it. We had La Nina last winter, and what did we see weather-wise? One huge snowstorm in December (Which you can relive below!) and then some milder winter temperatures. We had a winter of extremes, and it looks like more of that will follow for Winter 2021 and 2022. So get out the winter clothes, and maybe keep a polo shirt or two handy!
Capital Region Record Snowfall Totals December 2020
December 16th and 17th, 2020 Winter Storm Gail dumped a record amount of snow across the Capital Region. Here are snowfall totals the GNA listeners reported from cities and towns throughout the area.
10 Largest Snowfalls On Record In Albany