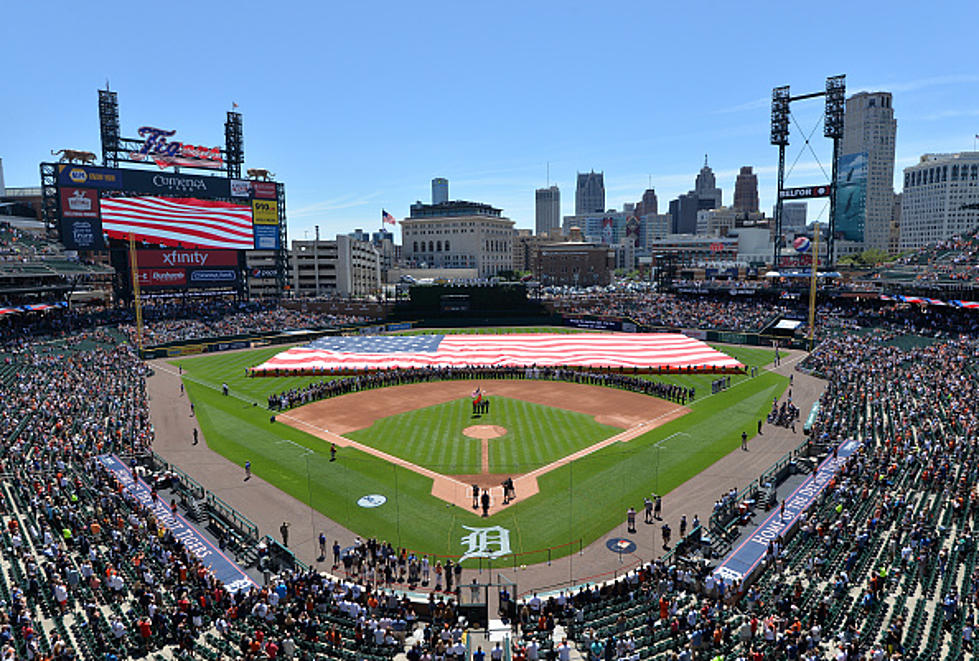 Top 5 Patriotic Stadium Rock Songs
MLB Photos via Getty Images
Wow. If you ever want to start an argument these days, ask someone to define "patriotic." However, if you get a group of sports fans together and you ask about cool, patriotic stadium rock songs, you definitely get a fun conversation. No matter what, every Top 5 has some personal bias. Here is mine!
#5 U.S. Blues - The Grateful Dead - This one certainly isn't on many people's Top 5 Patriotic Stadium Rock Songs but it's on mine. I have heard it a few times in stadiums around 4th of July but the first time I heard it was at a game at AT&T Park, now Oracle Park, in San Francisco at a Giants game. I would venture to guess that the Giants play more San Francisco based rock bands like the Grateful Dead than most places.
#4 We're an American Band - Grand Funk Railroad - This is a song that has weathered the test of time. The song is about a band, presumably GFR, that is going to come "party down" in your town. That sounds like fun to me and when you're at a game it's great. It has a driving beat and fun sound from the 70's that puts a smile on your face from the first notes.
#3 Rockin' in the Free World - Neil Young - This 1989 classic was written by Neil Young apparently after finding out that a tour with his band Restless that was scheduled for the Soviet Union in 1989 was canceled. Even the cover version by Pearl Jam is played in stadiums.
#2 Pink Houses - John Mellancamp - Funny name for a patriotic song but John "Cougar" Mellancamp wrote a stadium classic with this 1983 smash hit. "But ain't that America for you and me...but ain't that America home of the free…" pretty much sums it up. Great song and fun to hear at any game or especially around the 4th of July.
#1 Born in the USA - Bruce Springsteen - Hmm, it's the Boss. He's from Jersey. The music gets you out of your seat in a second and the lyrics well, the last line of the final chorus, "I'm a cool rockin daddy in the U.S.A. now." Enough said. That's why it's number one!
Check Out the Best-Selling Album From the Year You Graduated High School
Do you remember the top album from the year you graduated high school?
Stacker
analyzed
Billboard
data to determine just that, looking at the best-selling album from every year going all the way back to 1956. Sales data is included only from 1992 onward when Nielsen's SoundScan began gathering computerized figures.
Going in chronological order from 1956 to 2020, we present the best-selling album from the year you graduated high school.