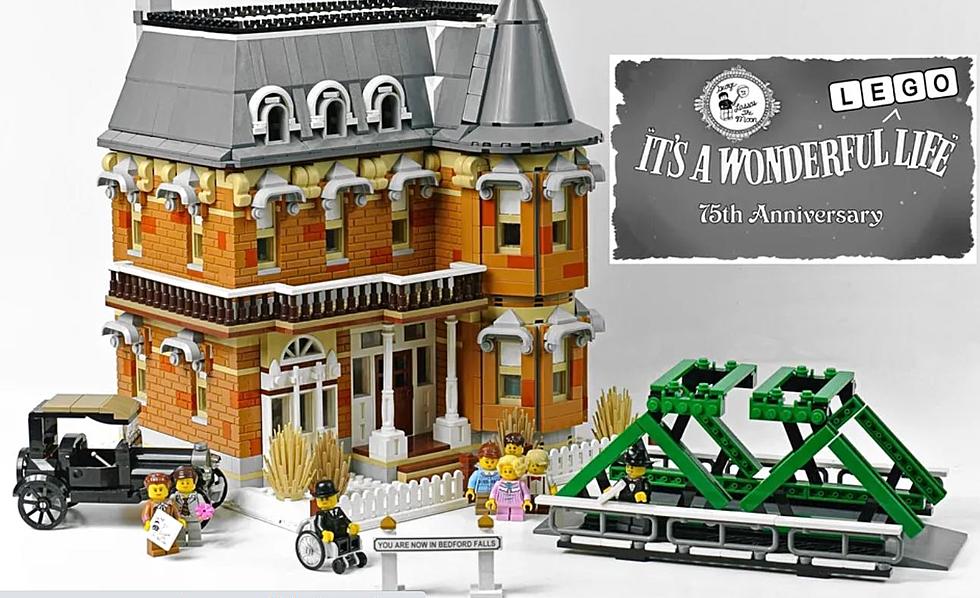 Upstate New York Family Designs a Wonderful LEGO Set! Will it Make Store Shelves?
ideas.lego.com
What is the first thing that comes to mind when you read the word, LEGO? For me I immediately picture my son sitting on the living room floor playing with those brightly colored plastic bricks. How cool would it be if one of his builds ended up for sale in stores? It could happen!
After 69 years in business, the LEGO company is bigger than ever generating over $40 billion annually. One reason for their continued success is to always have new model ideas and the next release could be one designed in Upstate New York.
According to NYup.com, there is a family from Marcellus that created an original LEGO model in honor of the 75th anniversary of the classic Christmas movie, "It's A Wonderful Life". Their design is such a hit, the company is now considering it for an official LEGO set.
The journey from creation to submission to Fan Designer took Jason Middaugh and his daughter Jane several months. Along the way their model gathered the required 10,000 supporters to be examined by a LEGO Design Expert and considered for production.
If you have a design that you'd like to submit to LEGO, snap the final pieces together and click HERE. In the meantime let's check out "It's A Wonderful Life" for some inspiration.
It's A Wonderful Life LEGO Set
This set, created in Upstate New York, could end up on store shelves!
The 20 Most Surprising Things Found at LEGOLAND New York in Goshen
LEGOLAND New York in Goshen is officially opening this summer. Right now
special previews are going on
so that guests can get a sneak peek at what's in store when the park opens its gates. While we won't spoil all of the surprises, here are just some of the incredible little details that await you during your first visit to this incredible theme park.
12 Outrageous Food Options Coming to LEGOLAND New York
When LEGOLAND New York opens for the first time, Hudson Valley families will be anxious to try out all of the rides and attractions. But it's the food that may actually wind up being the biggest thrill of all. Here are 11 dining options that will be available once LEGOLAND opens its gates.