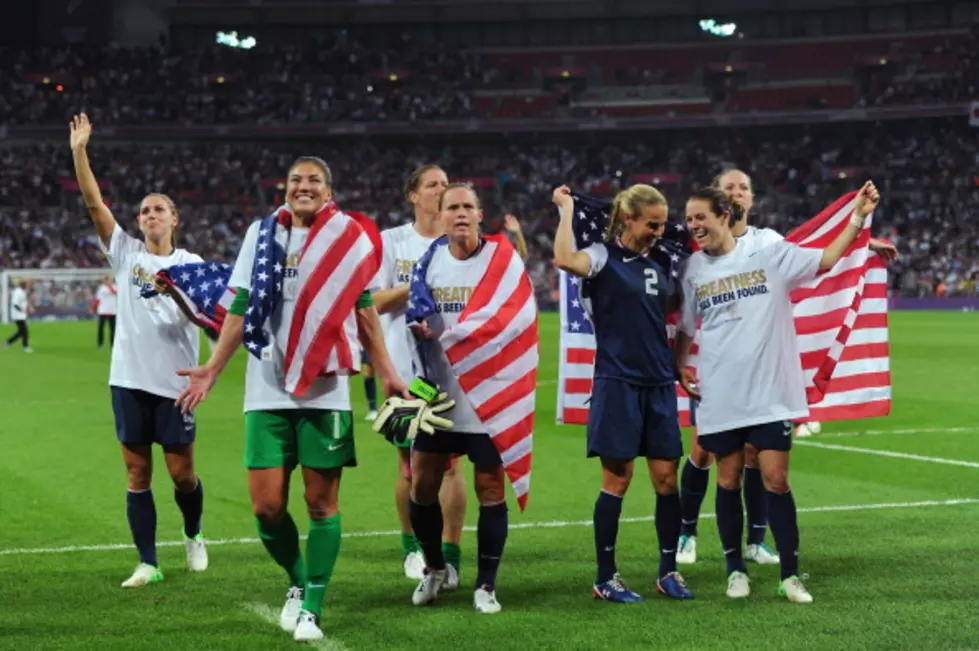 USA Women's Soccer Strikes Gold, Defeats Japan 2-1
After losing to Japan on penalty kicks in the championship game of the 2011 Women's World Cup, the United States women's soccer team got their revenge, winning the gold medal match 2-1 for their third consecutive gold medal.
The US opened the scoring right off the bat, with Carli Lloyd heading home a ball in the eighth minute. After relinquishing two one goal leads to the Japanese side in the World Cup final, the United States knew they needed to dominate possession and add an insurance goal. They did exactly that.
Holding the ball and making it difficult for Japan to get many quality scoring chances, they got that insurance goal in the 54th minute when Lloyd struck again. Japan pulled one back in the 63rd minute on a goal by Yuki Ogimi, but it wasn't enough thanks, in large part, to some sublime goalkeeping by Hope Solo.
Her best moment came in the 83rd minute, as a ball was sent towards goal by Asuna Tanaka, and was denied by a diving effort from Solo. Without her efforts, all of the good work the Americans did in the attack phase would have been worthless today. Solo was golden to say the least.
A crowd of just over 80,000 people packed London's Wembley Stadium, a venue that plays home to a number of championship matches in English and European soccer competition, for the match. Tonight's attendance figure (80,203) was an Olympic record for a women's soccer game.