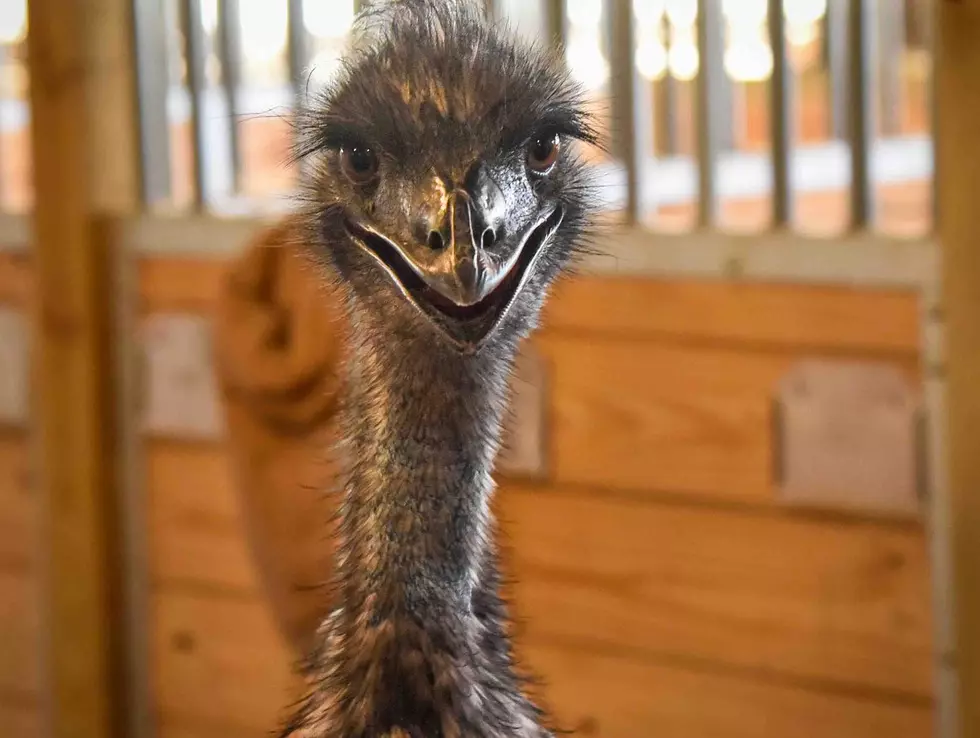 Wanna Adopt a Goat or an Emu? 100+ Goats Available to Take Home Today!
MSPCA Facebook page
Nevins Farm which is part of the Massachusetts Society for the Prevention of Cruelty of Animals is looking to get over one hundred goats, an emu, and a horse adopted. The animals are all in need of good homes. Here's how you can help.
Where Did All of These Animals Come From?
Back in January, the Massachusetts Society for the Prevention of Cruelty of Animals at Nevins Farm's Law Enforcement department seized a property that contained over one hundred goats and an emu. The owner, whose name is being withheld, failed to pay the one hundred thousand dollars security on July 29th. This was the date set by a judge presiding over the case according to CBS 6 Albany.
What Animals Are Up For Adoption?
There are more than one hundred goats varying in age and two dozen baby goats that were born after the property was taken over. A mustang horse was also seized from the property. There is an emu too named Jerry that needs a loving home.
What is MSPCA at Nevins Farm?
MSPCA at Nevins Farm is located in Methuen, Massachusetts. They describe themselves as a 'unique farm caring for small animals as well as farm animals and horses'. They have specific programs including Community Outreach that helps to keep pets and families together. They also offer Humane Education Program an animal cemetery, dog training classes, and more. They solely depend on donations.
Nevins Farm is not necessarily close to the Capital Region, but they are trying to get the word out to everyone who may be interested because the need for these animals to be adopted is great.
If you are interested in adopting the goats, please visit their website by clicking HERE.
If you wish to adopt Jerry the emu, click HERE.
See More Photos Of the Clydesdales In Downtown Saratoga Springs August 11, 2022
The Budweiser Clydesdales have been spending time at the Saratoga Race Course this week and made a special trip downtown to parade down Broadway with the Budweiser Wagon. Check out some photos from the event here!